"Sometimes he could be a bit difficult to get along with, some colleagues didn't like him. But I don't think he was intimidated," said one of his classmates.
The latest statement from the man who opened fire at the Walmart store on November 23 afternoon claimed he was being harassed by co-workers at the supermarket, a US police representative, who has access to the police, revealed on Wednesday. shooter's phone where he would have left a message, to local media.
seven people died and several were injured in a shooting recorded this Wednesday at a Walmart supermarket in the city of Chesapeake, in the state of Virginia (United States). The employee entered the break room with a gun, opened fire on his colleagues, and then shot himself. The shooter was identified as Andre Bing, a 31-year-old supermarket supervisor.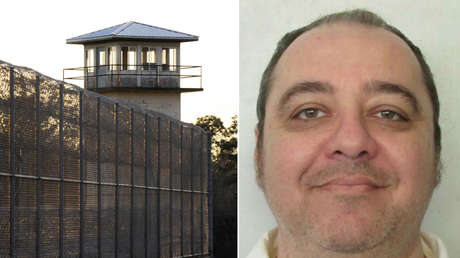 "It was just weird"
"I never imagined this would happen," his former colleague, who left Walmart 6 months ago, told WAVY. "He was always a bit eccentric, a bit hyperactive, but quite easy-going, easy-going. He could be a bit difficult to get along with at times, some colleagues didn't like him. But I don't think they intimidated himhe continued.
"I mean, from what I saw, he was a nice guy, but I heard he had problems and they tried to talk to him about his problems," he added.
"It was just weird," Shaundrayia Reese told NBC News. In addition, she commented that Bing was his boss at Walmart from 2014 to 2018 and that he covered the camera on his phone because he was convinced that the Government was watching him. However, Reese claimed that "He never talked about anything related to violence".
Briana Tyler, who started working at Walmart two months ago and was present the night of the tragedy, said she never had a negative experience with him, but had been told by others that Bing was a "manager to watch out for." And he added that he liked to scold people for no reason.
"He just liked to tease, honestly. I think he was just looking for petty stuff." […] because he had the authority. That's the kind of person he was," she said, quoted by ABC News.
Source: RT