It is the prelude to a static ignition test and an upcoming orbital launch, in what would be its maiden flight.
The SpaceX company, led by businessman Elon Musk, successfully completed this Monday his first attempt to load a Starship rocket with around 4,500 tons (10 million pounds) of propellants. The ship and its fully integrated thrusters were suspended vertically in the launch tower, reported the company.
Starship completed its first full flight-like wet dress rehearsal at Starbase today. This was the first time an integrated Ship and Booster were fully loaded with more than 10 million pounds of propellant pic.twitter.com/btprGNGZ1G

— SpaceX (@SpaceX) January 24, 2023
SpaceX stated that the mission controllers rehearsed the countdown without actually starting the engines. Engineers also verified the performance of the Starship and the orbital platform for launch-like operations..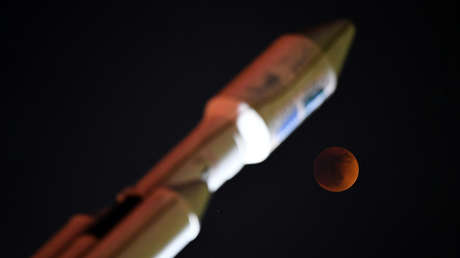 CNBC reported that the test was conducted at SpaceX's Starbase facility in Boca Chica, Texas, where the Starship was loaded with a mixture of liquid methane and oxygen propellants. This so-called 'wet general rehearsal' would be the prelude to a static ignition test and a next orbital launch, in what would be its maiden flight.
Tests like this are a critical phase during the development of the new liquid-fueled space vehicle to demonstrate that it can be safely filled prior to launch. They are also used to verify the steps of a countdown.
Musk manifested in a tweet earlier this month that the company has "a real opportunity at the end of February" to perform the static ignition test of its megarocket and that "a launch attempt in March seems highly likely." According to CNBC, NASA also needs SpaceX's success, as the Artemis space program will require the company's services for its lunar missions. If the Artemis program goes according to plan, the US will be able to return to the Moon in 2025 or 2026.


Source: RT