Changes follow, after the businessman was forced to pause the Twitter Blue pay-for-verification service that gave rise to fake 'celebrity' accounts.
The owner of Twitter, Elon Musk, has announced that the social network will launch next Friday the sale of user verification subscriptions with different colored marks.
"golden mark For businessesgray mark for governmentsblue for individuals (famous or not) […]. Painful, but necessary, "wrote the magnate on his social networks, answering questions from users.
"People can have a small secondary logo to show they belong to an organization if that organization verifies it," said Musk in another tweet.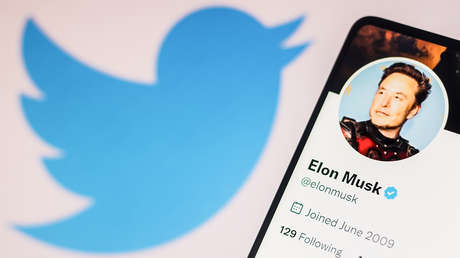 Musk posted these comments after being forced to pause the $8 a month Twitter Blue service that allowed Anyone pay for the blue check mark, after many appeared fake accounts who posed as celebrities.
The billionaire experiments a lot with the verification system, trying to keep "what works and change what doesn't." "Elon is willing to try many things: many will fail, some will succeed," Twitter product executive Esther Crawford commented on his efforts.
Since the billionaire bought Twitter last month for $44 billion and declared his intention to serve as CEO of the company, Musk has made a series of changes to the platform to make it one of the most valuable companies in the world and remove spoofing In the net.


Source: RT