To get into the machine's cabin, the Marvel actor had to get into the moving vehicle, but he was swept away.
Marvel star Jeremy Renner was crushed by a snowplow while he was trying to prevent the vehicle from hitting his nephew outside his home in Nevada on January 1, reveals a report from the Washoe County Sheriff's Office obtained by CNN.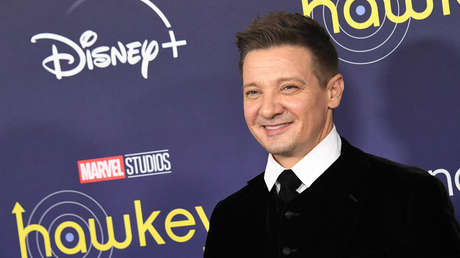 According to the report, the vehicle began to slide to the side, after the actor used it to pull out his nephew's truck that was buried in the snow and jumped. without putting the emergency brake. Once he got out, he realized that he was heading towards his nephew and tried to stop him.
"When Renner tried to stop or divert the Pistenbully [la barredora] to avoid injury to [su sobrino]machine dragged him under the vehicle and ran him over", says the police statement, explaining that to enter the cabin of the device, Renner had to get into the moving vehicle, but he was dragged.
According to the inspection, even if the sweeper had mechanical problems, the parking brake could have prevented it from moving forward.
After the accident, the American actor, known for playing the superhero Hawkeye in the Marvel Cinematic Universe, had to be airlifted to hospital.
The 52-year-old celebrity underwent surgery the day after the accident that caused blunt chest trauma and orthopedic injuries.
Last Sunday, Renner revealed that broke more than 30 bonesassuring that "they will be repaired, strengthened, as love and bonds with family and friends deepen."
Source: RT