In Eastern Europe and North America, real wages fell by more than 3%, while Asia experienced income growth, the ILO estimates.
Global real wages fell by 0.9% in the first six months of 2022, according to the International Labor Organization (ILO) report published this week. Among the root causes of the decline are inflation and the energy crisis stemming from the conflict in Ukraine.
The regions most affected by the decline in real wages are North America and the European Union. In the first, revenue in 2022 decreased by 3.2%, while in the EU they decreased by 2.4%. The report analyzes Eastern Europe separately, where the fall in wages has been 3.3%. Latin America and Africa also register negative trends, but to a lesser degree. In Latin America and the Caribbean, real wages fell by 1.7%, and in Africa by 0.5%.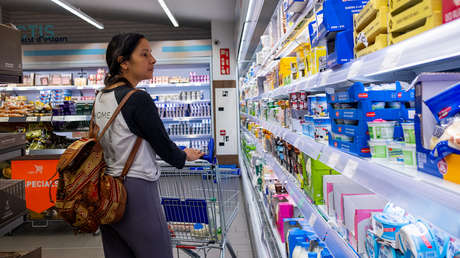 On the other hand, Asia recorded an increase in real income this year. In the Arab countries growth was 1.2% and in the Asia-Pacific region real wages grew by 1.3%. Central and Western Asia experienced the largest increase at 2.5%.
Furthermore, the report shows the difference between the members of the G20. In advanced countries, the average fall in real wages was 2.2%, while in the emerging G20 members incomes increased by 0.8%.
"The multiple global crises we are facing have led to declining real wages. It has put tens of millions of employees in dire straits as they grapple with growing uncertainties," said ILO Director-General Gilbert Houngbo. He added that declining real incomes can cause income inequality to rise and spread more poverty, which, in turn, can "feed social unrest" and "undermine the goal of achieving prosperity and peace for all." ".
Source: RT