In the review of Fernando Sabag Montiel's cell phone and memory card, the authorities discovered audiovisual content of minors under 18 participating in "explicit sexual activities."
A prosecutor asked to open an investigation for pedophilia against Fernando Sabag Montiel, the man arrested for trying to shoot the Argentine vice president, Cristina Fernandez de Kirchner.
As part of the case for the assassination attempt on September 1, the authorities reviewed Sabag Montiel's cell phone and a memory card. In the latter, the Fiscal Unit Specialized in Cybercrime (UFECI) found 126 records (photos and videos), whose content shows "people who appear to be under 18 years of age, engaging in explicit sexual activities", reported the federal prosecutor Carlos Rivolo, quoted by the Telam agency.
For this reason, the authorities requested that Sabag Montiel be "investigated for possession and distribution of pedophilia".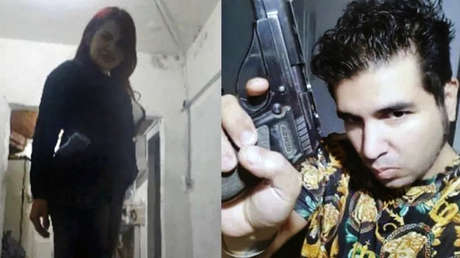 incriminating material
Also, as part of the investigation, the investigators extracted photographs from Sabag Montiel's cell phone, where he is seen posing with his girlfriend, Brenda Uliarte, with the Bersa Thunder .32 caliber weapon that was used in the attack.
In the analysis carried out on the cell phone of Uliarte, who was also detained, the authorities discovered that the couple planned a previous assassination attempt on August 27, when Fernandez de Kirchner spoke to the militancy that was demonstrating in the vicinity of his home. in Buenos Aires.
The suspected couple was in the crowd, but it is believed they did not find the right time to act, according to the exchange of messages between Sabag Montiel and Uliarte.
Source: RT