"What is the problem? Investigate," said the president when asked about the issue.
Almost half of the 107 properties acquired by Brazilian President Jair Bolsonaro and his family over the last three decades were paid for with cash, according to an investigation by local media outlet UOL.
According to the report, of the total real estate purchased from the 1990s to the present, 51 were fully or partially paid in cashas stated in the statements of the family clan.
In addition, the investigation highlights that the assets of the Bolsonaros -which includes the sons of the president and their wives- has multiplied.
The investigation carried out by the media took a total of seven months, in which a hundred official documents have been analyzed, throughout 12 cities.
The purchases reported in the registry offices, using the payment method "in national currency" (standardized expression for cash transfers), totaled 13.5 million reais, a value that is adjusted by the Extended National Consumer Price Index (IPCA ) is equivalent to 25.6 million reais (about 5 million dollars).
It has not been possible to establish the form of payment for 26 properties for 1.99 million reais in adjusted values ​​(388,960 dollars) because that information is not included in the sales documents, the article states.
Likewise, transactions by check or bank transfer involved 30 properties, totaling 17.9 million adjusted by the IPCA (3,498,691 dollars). At least 25 of them were acquired in situations that prompted investigations by the Public Ministry of Rio and the Federal District, says the report.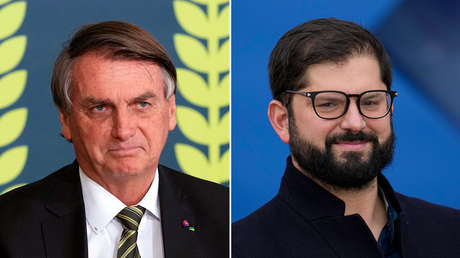 One of them derives from the case known as 'rachadinha'which started from the detection of abnormal financial movements in the bank account of Flavio Bolsonaro and in that of 74 of his former collaborators in the Legislative Assembly of Rio.
"What is the problem?"
This Tuesday, the president and candidate for the next elections was consulted on the subject and was upset by the question, reported UOL.
"What is the problem with buying a property with cash?" Said the head of state, although he clarified that he did not know about the content of the article that involved him.
"Okay, then. Do your research, my God. How many properties are there? Over a hundred properties… Who buy it? Me? My family? My children have already been investigated", he declared before the press.
In the last poll published on August 30, Bolsonaro slightly shortened the lead of his opponent, former president Luiz Inacio Lula da Silva (Workers' Party), ahead of the October elections.
Lula has 42.3% support from voters compared to 34.1% for Bolsonaro in the first round, a slight reduction from the 40.6% and 32% shown in the last CNT/MDA poll. With these numbers, the PT leader would prevail in a virtual ballot.
Source: RT