At least 23 people died in the attempt to jump over the border fence that separates Morocco from Spain.
The Spanish Ombudsman, Angel Gabilondo, affirmed this Friday that the expulsion of 470 migrants on June 24 during an attempted jump over the Melilla fence was made "without completing the legal provisions, both national and international." The figure is much higher than the 101 migrants collected by the Civil Guard.
In a statement sent to the press, the institution publishes the first conclusions of the investigation that is underway and stresses that on that day there was "a foreseeable risk situation in the area in view of the initial development of events."
Likewise, remember that the Constitutional Court establishes that the rejection at the border must contemplate entries with "full judicial control" and under compliance with "international obligations".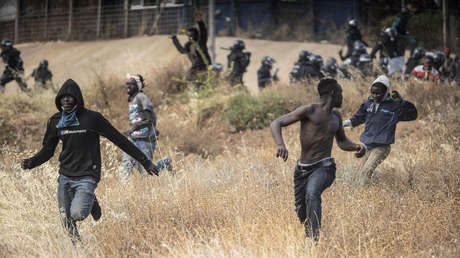 At least 23 people lost their lives at the end of June when they tried to jump the Melilla fence to access Spain from the Moroccan province of Nador. The defender regrets the loss of human lives and injuries.
"Strict legality"
For its part, the Ministry of the Interior stressed that "all the rejections at the border that occurred on the border perimeter between Melilla and Nador were carried out within the strictest legality."
"The State Security Forces and Bodies will continue to fulfill their mission of protecting the borders of Spain and the European Union against violent assaults, as they have done up to now," Interior added.
This occurred after the Spanish government supported the Rabat proposal to convert Western Sahara into a province under Moroccan sovereignty.
Source: RT