South Korean actor O Yeong-su, 78, allegedly took some liberties when touching a woman in mid-2017.
The actor from the popular Netflix series 'The Squid Game', who played a sick old man, has been charged with sexual misconduct, South Korean court officials announced Friday.
On Thursday, the Suwon District Prosecutor's Office filed an indictment without pretrial detention against O Yeong-su, 78, because he is suspected of inappropriately touching a woman in mid-2017, Yonhap quoted officials as saying.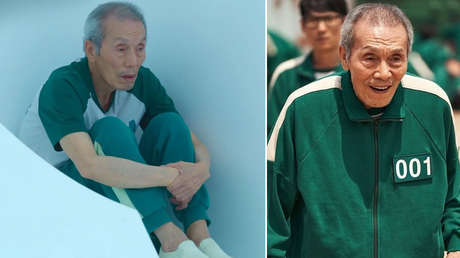 The alleged victim of O reported the actor to the Police in December last year. The case was closed in April without charges against the defendant, but then the Prosecutor's Office reopened the investigation at the request of the complainant. The actor was reported to have denied the allegations at the time.
In 'The Squid Game', O played the player number 001 who quickly became an ally of the protagonist. The role of a sick old man in search of a juicy reward for violent games won him the award for best supporting actor on television at the 2022 Golden Globes.
Source: RT