Priced at around $400,000, only 499 units of this modern adaptation of the classic sports car, now built in the UK, will be produced and sold.
London-based carmaker Charge Cars will launch its electric Mustang, a reconditioned and modernized version of Ford's legendary 1967 fastback model, in the US. The renewed sports classic, of which only 499 units worldwide, it will debut at the end of October at the Petersen Automotive Museum event in Los Angeles, and then it will be exhibited at the Auto Show in that same city in November, reports the Carscoops portal.
With a distinctive design and totally new technology parts, the vehicle largely maintains its famous external appearance, now in carbon fiber, to the point that a officially licensed Ford body. Its exterior has been modernized in just a few details, such as LED headlights, distinctive wheels and a fully enclosed front grille, while its interior has almost nothing in common with the 1967, as it has a digital instrument panel, a large infotainment touch screen and other technological tools: advanced driver aids, keyless access and custom audio system.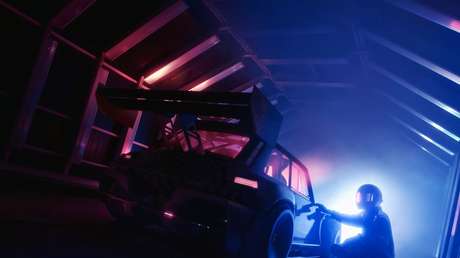 According to Charge Cars, the powertrain consists of a battery pack of 63 kilowatt hours (kWh) that feeds four electric motors with a power of 536 horsepower, capable of reaching acceleration from 0 to 100 km/h in 3.9 seconds. Has a autonomy of 322 km on a single charge and takes an hour to reach 80% capacity using a fast charger.
The electric Mustang will be priced at £350,000 (about $400,000). Although the exact date of the start of its commercialization in the US market has not been announced, it is expected to take place after the official launch scheduled for this month.
If you liked it, share it with your friends!
Source: RT