The president of the Association of the Bundeswehr, Andre Wustner, insisted that "every delivery" of the Army reserves weakens him, for which he urged to stop delivering weapons to kyiv.
Arms shipments to Ukraine threaten to undermine the defense capabilities of the German Armed Forces (the Bundeswehr), while further deliveries from army reserves they could bring about a "cannibalization" of the country's troops, warned Andre Wustner, president of the Bundeswehr Association and an army colonel.
"We understand very well Ukraine's desire to have heavy weapons. We can imagine, for example, giving away armored personnel carriers from industry reserves. However, what already it's not possiblefrom our point of view, as a professional association, it is the delivery of arms and ammunition of the Bundeswehr. Each delivery leads to a weakening of the Bundeswehr," Wustner stressed in statements to the local media RND in a material published this Saturday.
In this line, he underlined that "Many" in the Armed Forces they fear that if they continue to "cannibalize" the troops, this will have a negative impact on their NATO commitments, such as participation in the Very High Readiness Joint Task Force (VJTF). "Our requirement, therefore, is no more transfers from Bundeswehr stocks. And, just as important: immediate procurement of replacements for the systems delivered so far," Wustner claimed.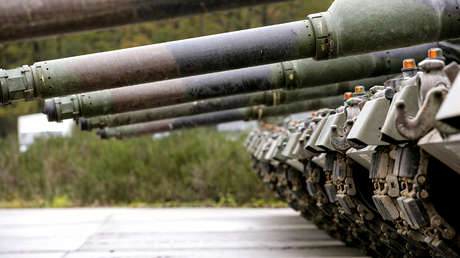 Likewise, the colonel echoed the words of the Army inspector, Alfons Mais, who warned shortly after the start of the fighting in Ukraine that Germany would be practically "naked"in case you have to defend your lands. "Since then, nothing has been addedno contracts have been signed for new weapons systems, but a lot has been delivered," Wustner lamented.
Meanwhile, the newspaper Die Welt reported this Saturday that the German government gave its approval to the manufacturer Krauss-Maffei Wegmann (KMW) for the delivery of 18 self-propelled howitzers RCH-155 that were requested by kyiv in July, worth €216 million. However, from the KMW they have already specified that the deliveries, which include spare parts and training for handling, will be made at the earliest. within 30 months.
RCH-155 mobile howitzers can reach a speed of up to 100 kilometers per hour. They have mounted an L52 cannon capable of firing high-precision V-LAP projectiles at a distance of up to 54 kilometers with a rate of fire of 9 projectiles per minute.
Source: RT