Counsel to the President Steve Ricchetti and Deputy Chief of Staff Bruce Reed held meetings with Sam Bankman-Fried.
Before he was arrested for alleged tax crimes, the founder of crypto exchange FTX, Sam Bankman-Fried, met with two senior US officials on at least four occasions this year, Bloomberg reported on Friday.
According to the White House visitor log, Bankman-Fried had three meetings with Steve Richettiwho currently works as adviser to president joe biden. The last time Bankman-Fried and Ricchetti met was on September 8.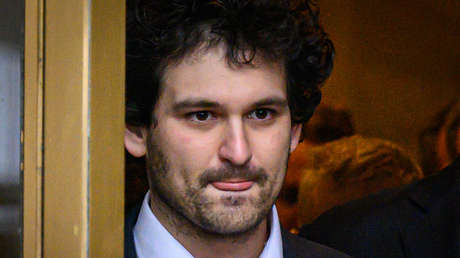 On the other hand, it is also mentioned that the cryptocurrency magnate and his brother, Gabriel Bankman-Fried, held a meeting on May 13 with Biden-Harris Administration Deputy Chief of Staff Bruce Reed.
An anonymous White House official said that the Bankman-Fried brothers' meetings discussed issues related to the crypto industry and digital currency exchange platforms, as well as the company Guarding Against Pandemics, which advocates for public investment. to prevent a possible pandemic.
According to the New York Post, Sam Bankman-Fried became one of the largest donors to the Democratic Party before FTX bankruptcy. According to Federal Election Commission records, in October 2020, Bankman-Fried donated around $50,000 to the Joe Biden Fund fundraising committee, as well as another $2,800 directly to the Biden campaign.
On December 13, the White House spokeswoman, Karine Jean-Pierre, refused to comment on whether the US president would return the "political contributions" that Bankman-Fried made for his campaign.
A federal judge in New York ruled Thursday that Sam Bankman-Fried would be released on $250 million in bail, pending trial on fraud and other charges.
Source: RT