The cap on the price of gas has not been agreed upon, a measure demanded by fifteen countries but rejected by Germany.
The Ministers of Energy of the European Union (EU) have agreed this Friday on some emergency measures that affect the electricity market of the community bloc. Thus, they have agreed cuts in energy consumption, especially in the hours of greatest demand, and extraordinary taxes for energy companies.
The purpose of the measures taken is combat rising inflationwhich has reached two-digit figures in the EU for the first time since records began, weighed down mainly by the price of fossil fuels and electricity, especially that generated with gas.
The decision has been announced by the Czech presidency of the Council of the EU, facing a few winter months that are expected to be complicated by energy prices and difficult access. The measures adopted this Friday "are temporary and extraordinary".
⚡️ #TTE Energy | DEAL!👏 Ministers reached a political agreement on measures to mitigate high electricity prices: mandatory electricity demand reduction, cap on market revenues from inframarginal electricity producers and solidarity contribution from fossil fuels producers. pic.twitter.com/BLU4fxWNWj

— EU2022_CZ (@EU2022_CZ) September 30, 2022
This agreement comes just one day after Germany announced an energy aid package of €200 billionwith the intention of protecting its most vulnerable consumers.
Other countries in the bloc have already announced national measures with the same objective a few weeks ago, most of them focused on reducing domestic consumption. However, many of the countries had been calling for a european coordination and the taking of consensual measures.
"We live in exceptional times and we are working exceptionally quickly, in coordination and in solidarity to form a united front against the continuing armament of energy supplies by Russia", said the Czech Minister of Industry and Trade, Jozef Sikela.
"The agreement reached today will be a relief for European citizens and companies. The member states will flatten the demand curve of electricity during peak hours, which will have a direct positive effect on prices, and will redistribute surplus profits of the energy sector among those who have difficulty paying their bills", added Sikela.
extraordinary tax
One of the measures taken was already announced two weeks ago by the President of the European Commission, Ursula von der Leyen. These are special taxes in the energy sector that would have an expected collection of €140 billion.
🇪🇺 #AGREEMENT The EU approves limiting the extra benefits of electricity companiesHow does it affect 🇪🇸?🔹 Spain has already applied this measure since September 2021. We celebrate that it now also benefits European society as a whole pic.twitter.com/3Pl77IrrLD

— Ecological Transition and Demographic Challenge (@mitecogob) September 30, 2022
It establishes a "mandatory temporary solidarity contribution" on the surplus profits of fossil fuel companies (crude oil, natural gas, coal and refineries) obtained in 2022 or 2023.
The agreement states that the Member States can maintain equivalent national measures as long as they generate at least comparable income, which will be used "to provide financial support to households and businesses and to mitigate the effects of high retail electricity prices."
Regarding the cut in consumption, a 10% voluntary global reduction of gross electricity consumption and a target of mandatory reduction of 5% of electricity consumption at peak hours between December 1, 2022 and March 31, 2023. Countries will be free to choose the appropriate measures to achieve this reduction in demand.
Price cap for inframarginal technologies
The Council has agreed to limit the income of electricity generators, including intermediaries, that use so-called inframarginal technologies for electricity production, such as renewables, nuclear and lignite, to 180 euros per megavario hour.
The measure responds to limit the extra earnings achieved by these operators during a time when their operating costs have not increased. It is a high cap that is designed "to preserve the profitability of operators and avoid hindering investments in renewable energies," according to the statement issued by the Council of the European Union.
In this regard, the States are also free to choose the measures to "collect and redirect surplus revenues towards the support and protection of final electricity customers."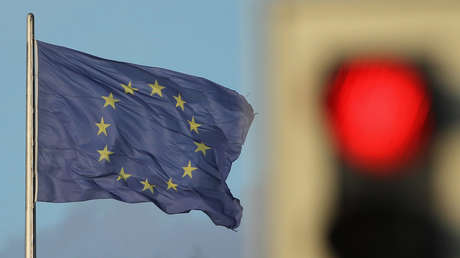 It is about taxing electricity producing companies that do not use gas for their generation and that are obtaining extraordinary profits due to the high cost of gas. This is so because in the EU the price of electricity is determined by the most expensive technology, in this case gas, which has increased its cost fivefold in the last year.
In addition, countries will be able to temporarily set a price for the supply of electricity to small and medium-sized businesses to deal with high energy prices, including one that is below cost.
Waiting for the gas cap
However, in the end it has not been possible to introduce a cap on the price of imported gas, a measure demanded by a fortnight of States, including France, Spain, Italy and Poland.
This proposal meets with resistance from countries such as Germany and Austria, which argue that this price cap can hinder supplyencouraging producers to divert their shipments to destinations where they are better paid, aggravating the situation in the old continent.
After this meeting, it is likely that other complementary measures will be discussed at the informal EU summit that will take place in Prague next week, as well as at another meeting of energy ministers that will take place on October 11 and 12.
If you liked it, share it with your friends!


Source: RT