The HMS Prince of Wales left on Saturday to undertake a "historic mission" off the coast of North America and the Caribbean.
The British aircraft carrier HMS Prince of Wales is being moved to a "more suitable" anchorage point for further inspection of the ship, after experiencing an "emerging mechanical problem" on Sunday. less than 24 hours after leaving from Portsmouth (England).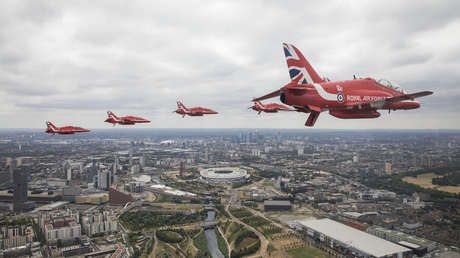 "You may have been aware of HMS Prince of Wales's problems since she left her homeport of Portsmouth on Saturday. We are moving the ship to a more suitable anchorage point for inspection," wrote the British Royal Navy on its Twitter account.
"Everyone is working hard to understand the problem and what can be done next," the institution detailed. "Right now our focus is on the ship and our people," she added.
The warship of $3.5 billion left over the weekend for what the Royal Navy described as "a historic mission to shape the future of drone and stealth aircraft operations off the coasts of North America and the Caribbean," reported the UK Defense Journal. In addition, it was reported that the expected duration was three months before breaking down near the southern coast of the country of origin.
HMS Prince of Wales, Britain's largest warship, became fully operational on April 30 last year after a flood in 2020 that destroyed electrical systems vessel vitals.


Source: RT