This would be the company's first foray into the sector.
Tesla CEO Elon Musk unveiled early production versions of his long-delayed electric semi-truck on Thursday at a act held at the company's gigafactory in Nevada.
The first Tesla Semi trucks were delivered to Pepsi, 5 years after Musk introduced the vehicle: the multinational placed an order for 100 trucks in December 2017. Other high-profile customers waiting include Anheuser-Busch, Walmart and UPS.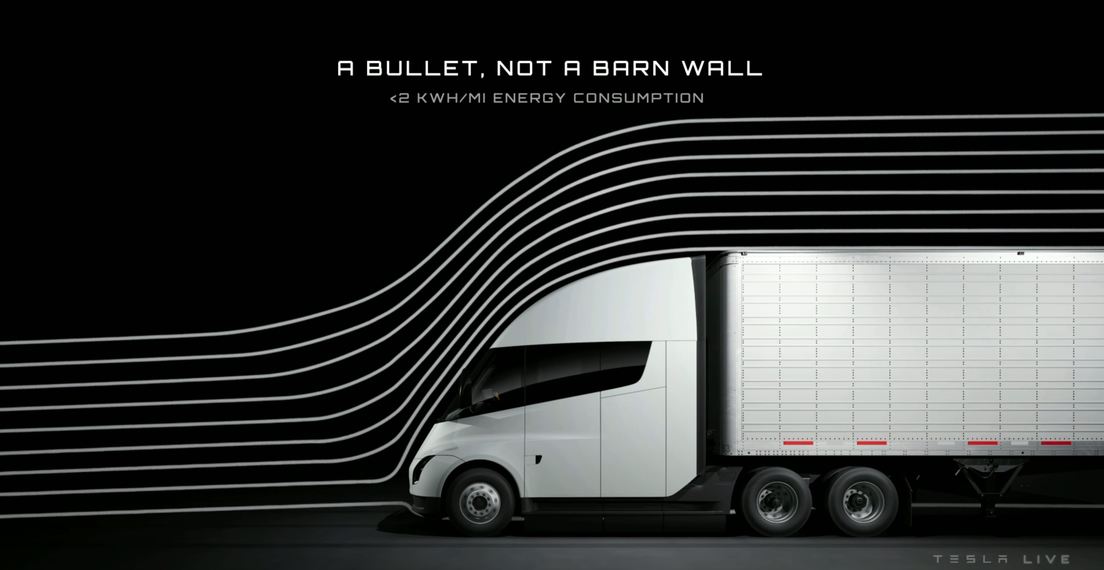 According to Musk, it has three times the power of any diesel-powered truck and is intended to reduce the industry's outsized emissions relative to the size of the fleet.
Musk says the Semi, while it looks like a "beast," drives like a Model 3, due to a combination of "crazy power" and a three-motor system that allows the truck to accelerate smoothly, even with a full load of 82,000 pounds (37 tons), and going up a hill.
"This thing has crazy power relative to a diesel truck," Musk told the crowd, adding that when unloaded, it resembles an "elephant moving like a cheetah."
This would be Tesla's first foray into the trucking sector. The company announced that it successfully completed a 500-mile (804-kilometer) test of driving range on November 15 between Fremont and San Diego.
The manufacturer also said that its cars would use the Semi's powertrain, and that the truck will also be used in Tesla's own supply chain, to ship car components.


Source: RT