Those who decide to seal a contract with the Ministry of Defense are entitled to different social benefits.
The Russian authorities assure that the partial mobilization has fulfilled its objectives, so now commitment to the contract military. To this end, recruitment centers have been opened throughout the country.
RT visited one of the largest, which is located in Moscow. The mayor's office of the capital contributed so that the experience of going through there is as positive as possible.
In the first room, to those who want join the Russian Army the documents are taken from them, copies are made. They have confirmed to us that it is hundreds of people every day. Volunteers who work at the center help fill out forms as needed. Afterwards, applicants are transferred to another floor where they undergo a medical examination. One of the main points in the selection is the psychological test.
"Near to 70% of applicants make it to the end In other words, they go through the whole process and then they wait for the call to join the ranks of the contractors", says Alexander Ksenofontov, one of the volunteers.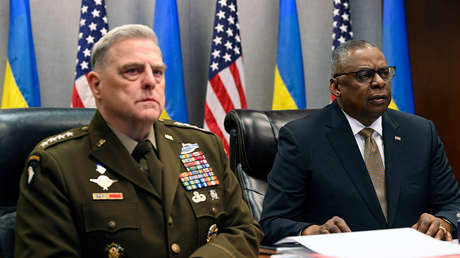 Within the center you can also make inquiries about the social benefits available. Each region decides what to offer contractors. In the case of Moscow, this is an increase in the monthly salary. In addition, there are payments for families with children that are made every month.
In addition, the center provides assistance in filling out the necessary documents for banks, since contractors have the right to put all your bank loans on hold.
"The most important thing is the people who are waiting. I just passed by the room where people are waiting with their turn ticket. I'm proud of those peopleit's wonderful, it's very important that Russia is a country of good and courageous people," emphasized actress Irina Apeksimova, who visited the center.
Own decision
After speaking with those who decide to link their destiny to the Army, it becomes clear why they do so. "It's my own decision: My grandfather fought. My father fought," says one.
Meanwhile, one of his colleagues claims that he is going to fight "for the three mothers". "The first mother is the homeland. The second is the one that gave birth to me. The third is the one that gave me children. I'll go fight for them, it's very simple," she argues.
They are all of different ages and preparation. Their stories are diverse. But something very obvious unites them, the immense desire to defend their homeland.
Source: RT