The general director of the International Atomic Energy Agency, Rafael Grossi, pointed out that the agency's main objective is to stop the bombings and not fall into "an accusation game."
The director general of the International Atomic Energy Agency (IAEA), Rafael Grossi, declared during an interview on Wednesday that it is difficult for the agency to find those responsible for the attacks that occurred last weekend at the Zaporozhie nuclear power plant.
"It's very difficult for us to identify from within the plant who is doing that. [los ataques]", said Grossi, and stressed that the main objective of the IAEA is to stop the bombings and not fall into "a game of accusations."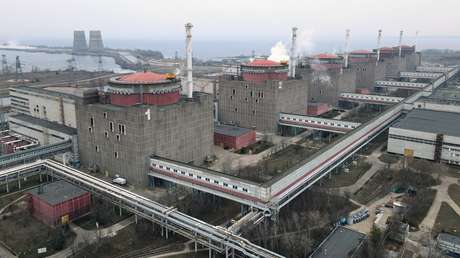 Grossi also pointed out that the negotiations between Russia and Ukraine to establish a security zone around the nuclear power plant are "advancing", but it is not easy for the parties to reach agreements, since the facility is located in a zone of military operations.
After the recent Ukrainian bombardments against the plant, Moscow denounced that the lives of the people who work in the plant are at risk and demanded that the IAEA take a responsible position and "clearly" give the names of the perpetrators of the attacks. , arguing that if the body does not take action, the Ukrainian nationalists will not stop.
In addition, the Russian state atomic energy corporation, Rosatom, warned on Monday that there is a danger of a nuclear disaster after the multiple attacks in Zaporozhye. According to the general director of Rosatom, Alexei Lijachov, if a nuclear accident occurred at the plant, this would change the course of history forever.
Source: RT