The German chancellor presented a new plan of 65,000 million euros (64,700 million dollars) aimed at alleviating the delicate economic situation caused by inflation.
German Chancellor Olaf Scholz declared that his country "will get through this winter", and announced the third aid package at a press conference. Stating that Germans "will never walk alone", the government of the European Union's (EU) largest economy has decided to give subsidies to vulnerable social groups to help them cover rising energy bills.
Scholz points out that because "timely decisions"from his government, such as filling gas tanks and restarting coal-fired power plants, the country would manage to avoid a harsh winter. At the same time, the European country's authorities opposed the increased profits of the companies that "simply taking advantage of the fact that the high price of gas determines the electricity rate […] They're making a lot of money."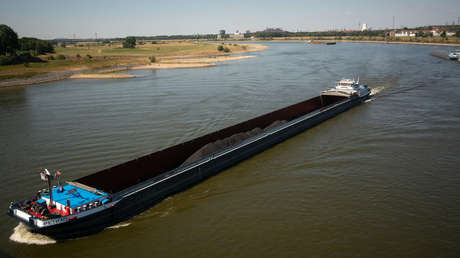 Consequently, according to Scholz, the Cabinet decided "change the organization of the market in such a way that these random benefits are no longer produced or eliminated". At the same time, German politicians hope that the EU will also act to lower electricity prices. The chancellor stressed that it was "very clear [en avisar] that we need rapid changes in this area.
The German Government, which has already taken different measures to help citizens survive this winter, presented a new plan of about 65,000 million euros ($64.7 billion) intended to assist millions of households struggling with rising prices amid Europe's harsh energy crisis. Nevertheless, inflation in Germany grew to 7.9% in August and could approach 10% by the end of this year, a maximum not seen in decades.
Source: RT