The drug was discovered inside a shipping container in the port of Hamburg.
Investigators from the Hamburg Police have gone on the trail of a pan-European drug trafficking network and have seized a record number of 700 kilograms of heroin in the port of the German city, reports the Berliner Zeitung citing the Dresden Public Prosecutor's Office. Five individuals who are being investigated on suspicion of large-scale drug distribution were also arrested.
According to the Prosecutor's Office, the drug was introduced into Germany from Iran with the aim of distribute it throughout Europe. Agents found the heroin inside a shipping container in late August. Later, on Friday, September 9, at dawn and throughout the day, a total of ten flats and commercial premises were searched in Dresden, where an important transit point for heroin to the Netherlands was found.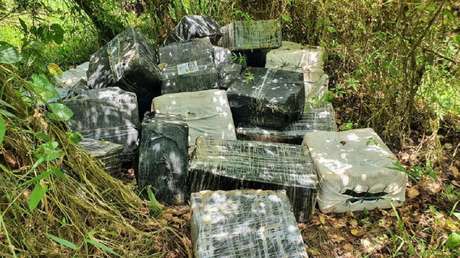 Arrest warrants were executed against four suspects between 35 and 54 years old. One suspect was arrested in Germany, another in Spain and two others in the Netherlands. They include the alleged organizer, a Turkish-Serb man, a German who handled imports through his company, a Turk who acted as the informer, and an Iranian who allegedly organized drug shipments in the Netherlands.
Another Iranian citizen who is considered a co-suspect was also provisionally detained in Germany during the operation. The investigations are already underway and the Police are currently looking for other members of the gang.
Source: RT