From the group Voice of the Disappeared of Puebla, they demanded that the government of Miguel Barbosa guarantee "the rights and security of the families of disappeared persons."
Esmeralda Gallardo, a woman who was searching for her missing daughter, was shot to death Tuesday morning in the city of Puebla, according to confirmed the State Attorney General's Office (FGE).
During the early morning, the woman was waiting on the side of the Mexico-Puebla highway, at the height of the Villa Frontera housing unit, when five armed individuals shot her. A team of paramedics arrived at the scene, but Gallardo had no vital signs.
Experts from the Prosecutor's Office collected a dozen shell casings at the site, according to local media.
disappearance of daughter
The woman was looking for her daughter, Betzabe Alvarado Gallardo, 22, who was last seen on January 13, 2021 when she was riding a motorcycle with a friend, Fabiola Narvaez. The two young women remain missing.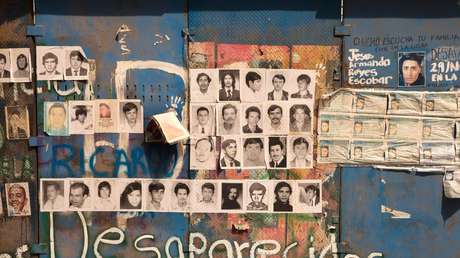 In an interview with El Sol de Mexico, Gallardo described the pain he felt in the search for his daughter: "It has been torture not knowing where she is, not knowing if she is still alive or not, if they hit her, if she eats, if she mistreat, it is a pain that is not wished on anyone".
For its part, from the collective Voice of the Disappeared of Puebla demanded the government of Miguel Barbosa to guarantee "the rights and safety of families of missing persons".


Source: RT