BlockFi has debts with more than 100,000 creditors, of which crypto exchange FTX is the second largest.
Cryptocurrency lender and trader BlockFi filed for bankruptcy on Monday. The cause of its bankruptcy was a "significant exposure" to the FTX stock exchange, which also went bankrupt on November 11.
In a statement, BlockFi notes that the platform "has investigated every strategic option and alternative available to us, and has remained focused on our primary goal of doing everything we can for our customers." "In the face of FTX's collapse, BlockFi's management and board of directors immediately took action to protect clients and the company," added Mark Renzi, BlockFi's financial adviser, quoted by AP.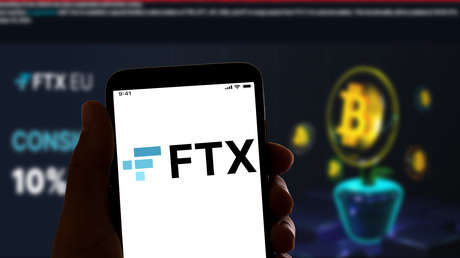 According to CNN data, the platform had more than 100,000 creditors. Ankura Trust, a company that represents the interests of lenders in stress situations, is the main creditor of BlockFi, with a debt of 729 million dollars. The platform's second creditor is FTX, which lent BlockFi $275 million. Either way, the surplus funds of this cryptocurrency lender amount to about $257 million, while the sum of its assets and liabilities are estimated to be between $1 billion and $10 billion.
On Monday, crypto exchange Bybit established a $100 million fund to support institutional clients "during this challenging period in the cryptocurrency industry." The world's largest crypto exchange Binance allocated another $1 billion to rescue the cryptocurrency market after the FTX crash, which affected the crypto market very negatively.
Source: RT