Elemental mercury has been found in pots, vessels, and burial sites at some Mayan sites, and in tunnels under the pyramids at Teotihuacan.
Several researchers collaborated to locate and collect archaeological data from the past century on life in the Mayan settlements of Mexico and Central America, including environmental measurements of mercury. These data, which they combined with current environmental studies, revealed that these Pueblos had a history of mercury use dating back two millennia before the arrival of the Spanish conquistadors. They also showed that this mercury can still be detected in the environment, they reported in Frontiers in Environmental Science.
In the research, led by Duncan Cook, an expert in geoarchaeology at the Australian Catholic University (ACU), scientists have confirmed that seven of ten ancient Mayan sites in Guatemala, Belize, Mexico, El Salvador, and Honduras have ambient mercury concentrations that equal or exceed modern toxicity benchmarks.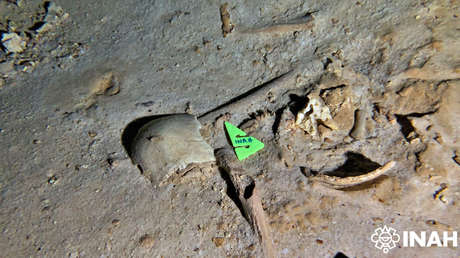 The review work reveals that the ancient Maya they used a form of mercury called cinnabar or vermilion (mercuric sulfide) for decorative and ceremonial purposes. Archaeological records show cinnabar and rare finds of liquid mercury in important funerary and religious contexts.
The study also shows that elemental mercury has been found in pots, vessels, and burial sites at some Mayan sites, and in tunnels under the pyramids of Teotihuacan, in central Mexico, but no one yet knows where this mercury came from and how the Mayans obtained it. Cinnabar sources may be hundreds of kilometers from where it has been detected, at the end of ancient trade routes.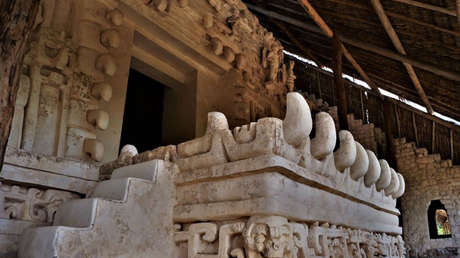 "Archaeology has shown us that the Mayans used mercury materials, but we are no closer to understanding where the Mayans obtained their mercury or how they produced liquid mercury," Cook said in a statement.
Researchers continue to work with archaeologists and other specialists on what is in today's environment to better understand the past and answer questions of how, where and when the Maya used mercury in pre-Columbian times. "When it comes to the Maya, much of what we think we know is rapidly being rewritten in the 21st century.Cook stressed.
"New research is now urgently needed to begin to identify how widespread mercury contamination was in the Mayan environment, and also to identify how mercury impacted the Mayans," says Cook.
Source: RT