The vice president is accused of diverting funds from public works. The Prosecutor's Office requested 12 years in prison.
The vice president of Argentina, Cristina Fernandez de Kirchner, confirmed this Monday that she will speak in the last instance of the trial for the Highway case, in which prosecutors requested 12 years in prison for alleged corruption in public works.
"Tomorrow at 9:30 in the Highway trial: last words. That's what they call it"wrote the former president on her Twitter account.
In the same message, the head of the Senate shared the link through which the exhibition can be followed through the digital platform. Fernandez de Kirchner will present her arguments in the framework of a trial in which she considers in advance that she will be sentenced.
"My sentence is written"he said last August, after the questioned prosecutor Diego Luciani gave the reasons why he considers the defendant guilty.
For the Prosecutor's Office, the Peronist leader is part of an illegal association that would have operated between 2003 and 2015 to direct -according to the file- public works projects in favor of businessman Lazaro Baez, supposed friend of the Kirchner family.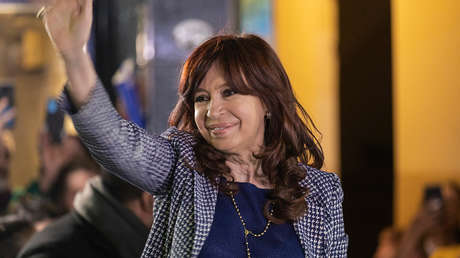 The verdict of the trial, known as 'Vialidad', the first to reach definition instances among several processes that were annulled, occurs at a time when the vice president's followers are asking her to present herself as a candidate for the 2023 elections, 3 months after the failed attempt on his life.
Cristina Fernandez de Kirchner denounced that the accusations against her and the request for imprisonment, disqualification and confiscation of her assets only respond to judicial persecution, since, in her opinion, there is no proof of the accusations.
In September, the vice president's lawyer, Carlos Beraldi, listed all the inconsistencies presented by prosecutors. In addition, he described acting "inadmissible" the argument of the accuser, Diego Luciani, about the alleged meetings between Fernandez de Kirchner and Lazaro Baez, something that, moreover, could not be proven.
Source: RT