Jewish organizations expressed their displeasure with the chatbot, claiming that it can be used to spread hate.
A new application available in the Apple App Store allows you to 'dialogue' with some 20,000 personalities from history, among them, Jesus. However, controversy broke out due to some presences, such as those of Adolf Hitler and other Nazi leaders.
The Historical Figures app's chatbot is powered by artificial intelligence, and according to its creator, Amazon software engineer Sidhant Chadda, the goal is to make it useful for students who are frustrated by the passivity of school learning.
Despite the intention of its creator, the presence of Nazis caused discomfort. "Will neo-Nazis be drawn to this site to have a dialogue with Adolf Hitler?" asked Rabbi Abraham Cooper, director of global social action at the Simon Wiesenthal Center.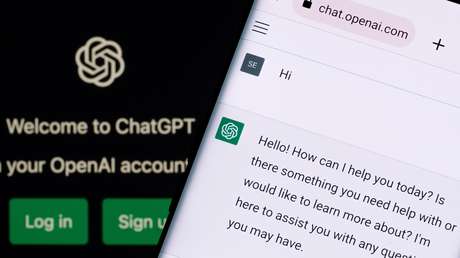 The Anti-Defamation League (ADL), a Jewish organization fighting against spread Of Hate, He also expressed concern. Yael Eisenstat, vice president of the ADL's Center for Technology and Society, said that "having fake conversations with Hitler and, presumably, with other known anti-Semites in history, is deeply disturbing," while assuring that it will be used by the "intolerant"
"We hope the developers will review the way they design their product and consider removing Hitler and other Nazi figures entirely, so the technology is not abused or used to spread anti-Semitism," he added.
The 'voice' of the Nazis
From NBC News they tested the application and ensured that some answers do not fully match the story. In the case of Hitler, the Nazi leader expresses that killing Jews during World War II was a "terrible mistake" but it was something "necessary" because "they represented a threat to Germany and Europe in general." However, according to the publication, there is no evidence that Hitler called the Holocaust a "mistake."
Other hierarchs who are present in the application are Heinrich Himmler, head of the SS, who denies responsibility for the killings, and joseph goebbelsminister in charge of the regime's propaganda, who also denies his guilt.
"To everyone who says AI can't be used for education: I just learned a lot about this guy Himmler and how he regrets everything he did." commented a Twitter user.
In response, Chadda, who maintained that the app is not yet a finished product, said: "People expect these historical figures to be truthful, but in reality, people are not always 100% honest. The politician is going to give a political response and that can create problems, but I think that's more honest from a historical perspective. In addition, he warned that in case of detecting expressions "racist, sexist or hateful" will directly "skip the response entirely".
Another of the questions that the application received is its way of raise money, since to ask questions you have to pay. Upon entering, each user receives one hundred digital coins for free, although accessing Hitler's chatbot requires 500 of those coins, which is equivalent to $15.99.


Source: RT