The rest is under the control of international companies, energy companies and industrial groups that can sell it to whomever is most convenient, according to the report.
European authorities control only 10% of the natural gas they currently have in their deposits, while the rest is under the control of commercial organizations, Bloomberg reports Thursday.
"Just around the 10% of gas in storage facilities, from Italy to the Netherlands, is under the direct control of public officials through strategic national reserves," reads the Bloomberg publication.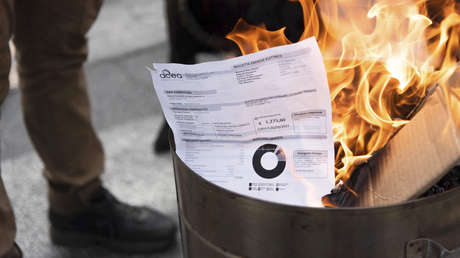 In this context, the remaining natural gas "is in the hands of international trading companies, energy companies and industrial groups and companies are free to sell it to the highest biddereven if it is in another country." The media indicates that there is no concrete data on the entities that have control, but most of it belongs to public service companies, among which there are state companies.
In addition, the European gas supply network must allow gas to flow between markets. However, Graham Freedman, an analyst at consultancy Wood Mackenzie, stated that "the practicalities of the system have never really been tested before", adding that how the situation develops "will depend on how severe this winter is". In the event of a cold winter, it is possible that the volume of gas in the deposits will fall below 10% by the end of March.
At the same time, Bloomberg points out that, in order to guarantee the supply of gas, the governments of European countries can declare a state of emergency, which would allow them to authorize or prohibit the pumping of gas from their deposits.
Source: RT