The legislative measure contemplates the allocation of hundreds of millions of dollars to promote changes that seek to reduce inflation in the country.
Joe Biden endorsed the Inflation Reduction Act on Tuesday, which aims to address the climate changethe healthcarefiscal policy and the federal deficit of the United States, all through direct credits, new programs, modifications of certain existing initiatives and changes in the fiscal code.
In a speech for this occasion, the US president stressed that it is about "providing progress and prosperity to American families" and showing that "democracy still works" in the country, "not only for the privileged few but for everyone."
Biden signed the law, pushed by Democrats, at a time when he is also seeking to strengthen his party's standing with voters, with the Nov. 8 midterms less than three months away.
The package includes the largest federal investment in history to combat climate change—nearly $375 billion in a decade—and seeks to limit prescription drug costs to $2,000 a year for Medicare beneficiaries. In addition, it would help some 13 million Americans pay for health insurance by extending the subsidies granted during the pandemic.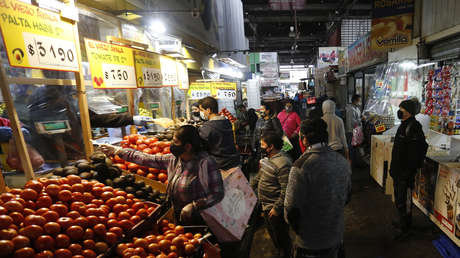 The measure will be financed with new taxes on large companies and greater attention from the Internal Revenue Service (IRS) to meeting the tax obligations of wealthy individuals and entities. The additional funds would go toward reducing the federal deficit.
The House of Representatives approved the law last Friday, with 220 votes in favor (from Democrats) and 207 against (Republicans), after the initiative was approved in the Senate thanks to the decisive vote of the vice president, Kamala Harris, who broke the tie 50-50.
Republicans said the new law will undermine an economy that financial policymakers are trying to save from recession, and argued that corporate taxes, as the bill calls for, will hurt job creation and dramatically increase prices.
With AP information
Source: RT