The organization, which works in defense of human rights, is committed to reviewing the report in which it accuses the Ukrainian military of operating in civilian areas.
The report published by Amnesty International accusing the kyiv Army of endanger the civilian populationwill be revised now "internationally", says a new statement issued by the entity's German office. The organization, which works in defense of human rights, also wants to review "the power relations and other underlying dynamics of the organizational culture."
The report was published on August 4 by the organization. "We have documented that Ukrainian forces endanger civilians and violate the laws of war when operating in populated areas. Being in a defensive position does not exempt the Ukrainian Army from respecting international humanitarian law," Agnès Callamard, secretary general of the NGO, explained at the time.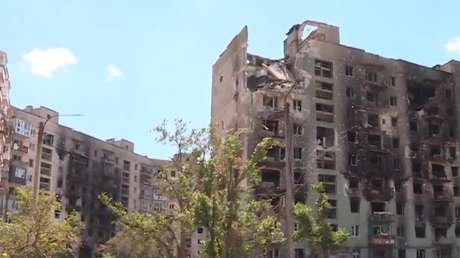 the publication provoked a strong reaction of the Ukrainian authorities and the supporters of the country. President Zelensky equated Amnesty International with "terrorists" for denouncing their military. In addition, the director of Amnesty in Ukraine, Oksana Pokalchuk, resigned from her position.
In response to this pressure, the organization apologized to kyiv on August 7, stating that it "deeply regrets the anguish and anger" that its report created. However, it seems that this pardon was not enough and now Amnesty will review the documentwhose "results were not reported with the sensitivity and precision" to determine "what exactly went wrong."
Source: RT