The measure is intended to appease, especially, recently hired employees, who came lured by big salary promises.
Faced with the strong disturbances that took place in the largest Apple iPhone production plant in China, located in the city of Zhengzhou (Henan province), the company Foxconn Technology Group decided to deliver 10,000 yuan (about $1,400) to each worker who intends to leave, reports Bloomberg, citing a notice from the company.
Apple's main production partner specified that the sum, which will be paid in two installments and it exceeds the salary of the staff at a general level, it will help the workers to return to their houses without problem, since many of the more than 200,000 employees They are from other places.
From Bloomberg they point out that the "unusual" measure search calm down newly hired who played a central role in clashes with security guards and riot police.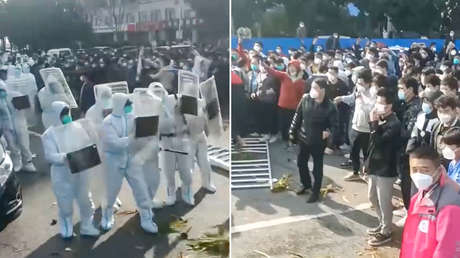 Initially, these workers felt attracted by the company, with the help of local authorities, precisely because of the big salary promises and better working conditions. However, they later discovered that they would not receive money in promised amounts unless they stayed at the factory until March. The company had to muddle through and apologize for the computer failure "data entry" and ensuring that it will adhere to contractual obligations.
It should be noted that Foxconn hired new employees, while tried to ease the tension and avoid riots. The tension was accumulating due to the severe anti-covid restrictions applied since October to contain the virus outbreak and due to unpaid wages.
Delivery problems for Apple?
If the situation worsens further, the production capacity of the plant, which makes most of Apple's brands for worldwide shipment, I would be in limbo. The tech giant warned in early November that it will supply fewer devices than stipulated in the Christmas holiday quarter.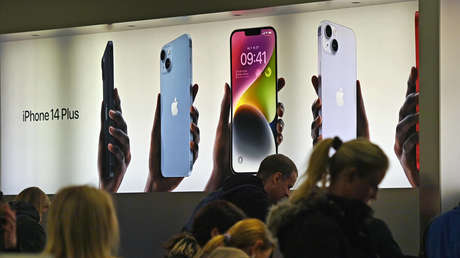 "We have Apple team members at our supplier Foxconn's Zhengzhou facility. We are reviewing the situation and working closely with Foxconn to ensure that the worries of your employees be attended"Apple said in a statement.
Meanwhile, this same day the Zhengzhou authorities announced the tightening of the confinement anticovid for a period of five days. In particular, mobility controls will be established in the main urban areas as of Friday, November 29. According to the directive, people who live in high-risk areas should stay at home, while the rest are advised to go out only in case of need.
Source: RT