Since last year, several children have died after participating in the Blackout Challenge, a revival of the headscarf game made famous on TikTok.
In the United Kingdom, the fate of little Archie Battersbee worries a whole country. This 12-year-old boy participated in the Blackout Challenge on April 7. Found lifeless after this challenge made famous by the social network TikTok, he has since been in a coma. British justice has ruled in favor of stopping treatment. Brain-dead, Archie could add to the list of victims of this extremely dangerous challenge.
Scourge of playgrounds
The Blackout Challenge is all about holding your breath for as long as possible. Appeared as yet another challenge on TikTok, it turned out to be much more dangerous than the usual social network dances. At least seven children under the age of 15 are said to have died after trying to reach blackout.
A real scourge of playgrounds, this revival of the headscarf game is now spreading online. The first serious incidents date back to 2021. Two girls aged 8 and 9 died following the blackout challenge last year. Sued in court by the families, the application is implicated for having recommended this type of content to too young an audience.
An impact on mental health
TikTok is now taking action: Blackout Challenge videos seem to be untraceable on the Chinese platform. A warning is also displayed on the application during sensitive searches. TikTok nevertheless remains in the crosshairs of the American authorities. At the center of criticism, the algorithm of the social network. A survey of wall street journal showed how it manages to lock users around assumed interests.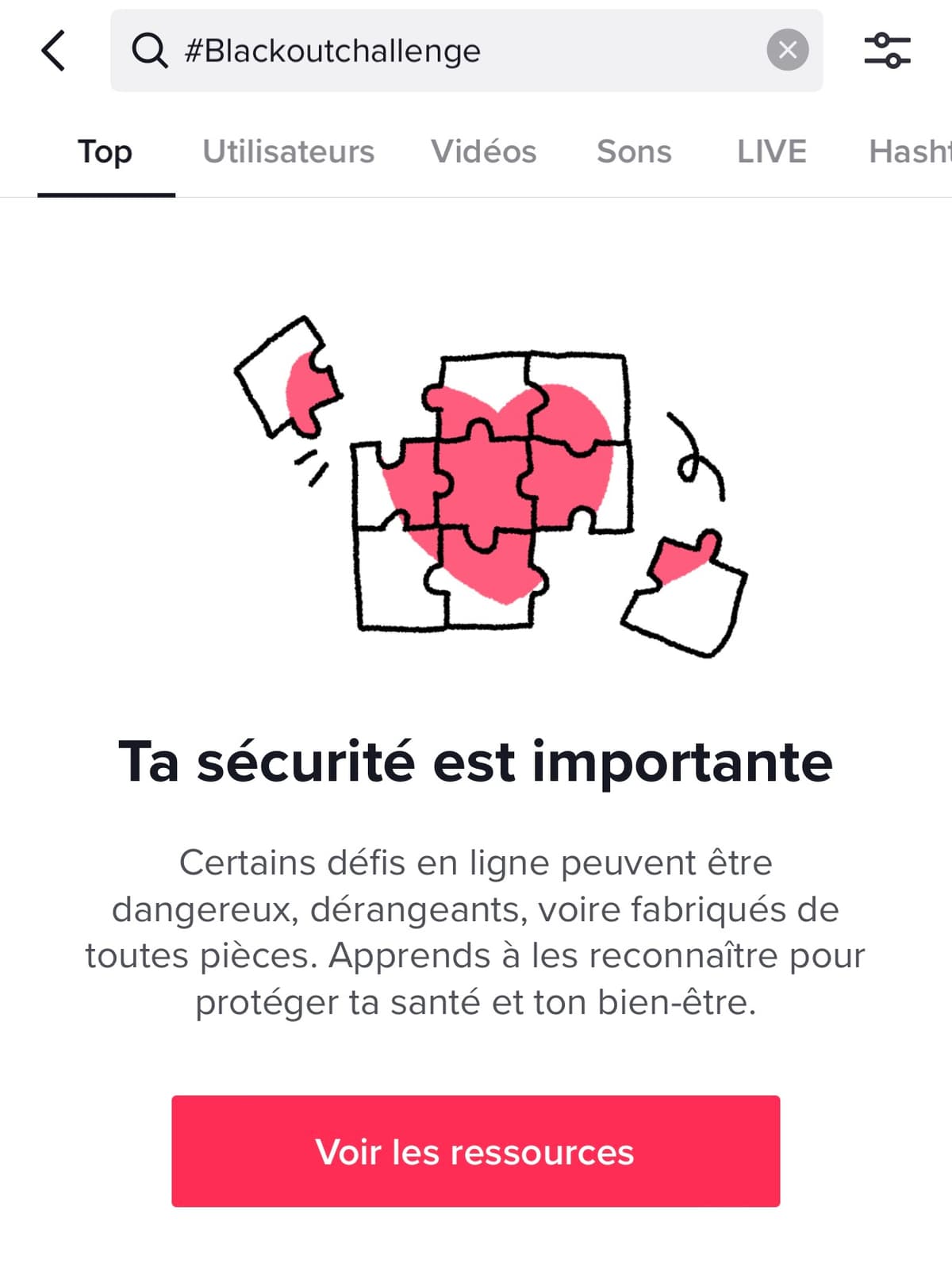 In a report published in November 2021, TikTok recognizes that the mental health of one in five children is affected by exposure to content on the platform, more particularly in the context of dangerous challenges. This reproach comes up regularly against social networks, regularly accused of being the source of addiction among the youngest. Thus, Instagram has been accused of having caused eating disorders in two little girls.
Source: BFM TV