NASA's objective is to analyze the impact of long-term confinement on the four volunteers, and to subject them to several tests that astronauts could encounter during a future trip to the red planet.
Alone on Mars, or almost. Since Monday, four confined volunteers have taken up residence in Mars Dune Alpha, a 160m² dwelling which is in fact a life simulator on Mars installed in Houston.
The objective is simple: to analyze over more than a year the daily reactions of these confined individuals, two men and two women, as well as their relationships, their organization and their psychological state in the face of stressful situations. The chosen ones are not professional astronauts and have never traveled in space.
"We're going to see what happens, how they support each other, how they live together, how long they manage to hold on without arguments. That's all we're going to observe for 378 days to learn what could happen on a Martian crew", tells BFMTV Marie-Ange Sanguy, editor-in-chief ofSpace and experimentation.
"Huge challenge"
Among the four people chosen, a 52-year-old Canadian biologist, Kelly Haston. "I'm really looking forward to it, but I'm also realistic. It's a huge challenge," she said last May.
When she learned that NASA was looking for volunteers, she did not hesitate: "I immediately filled out the application form," she says. "It aligns with a lot of my goals in life, to explore different ways of doing research." Together with the other volunteers, an engineer, an emergency doctor and a nurse, they met during the selection process.
"We really get along very, very well," rejoices the one who has been named "commander". Seeing how "we are going to become a cohesive and successful group is one of the most exciting parts of the mission", she notes.
March special piece
The volunteers have a bedroom per person, but also a kitchen and a gym, all in a house made using 3D printing. They will also have access to an area where the Martian environment is recreated, in which there is a weather station, a greenhouse as well as a device for making bricks.
The researchers will also face several tests, including a simulation of a communication delay with NASA, or even an equipment failure. However, some specialists doubt the effectiveness of such an experiment.
"We are on Earth, we are in Houston near home, if anything happens, we stop and we go home", says to BFMTV Jean-Loup Chretien, astronaut and first Frenchman in space in 1980.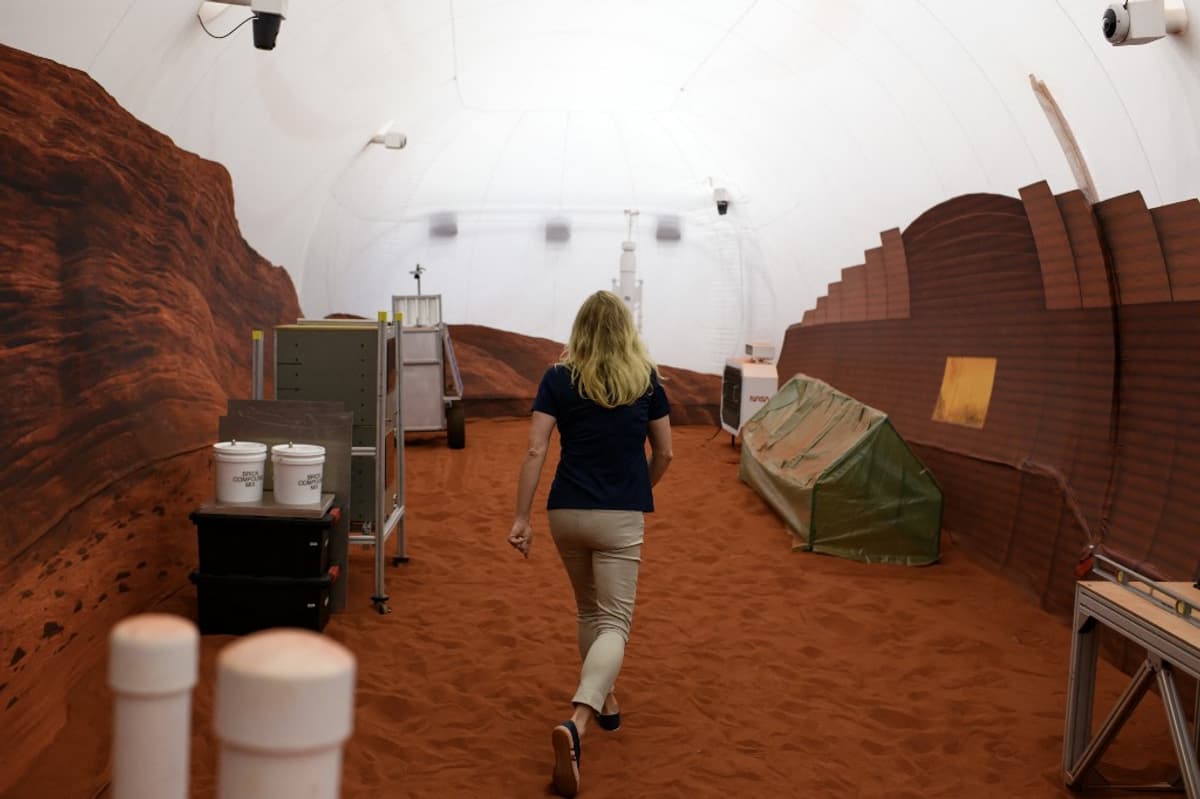 This mission is the first of three planned by NASA, grouped under the title CHAPEA (Crew Health and Performance Exploration Analog). A year-long experiment simulating life on Mars took place in 2015-2016 in Hawaii. NASA participated in it but it was not directly in charge of these missions called HI-SEAS.
With its Artemis program, the US space agency has launched the return of humans to the Moon, which aims to prepare for a trip to Mars – possibly in the late 2030s.
Source: BFM TV