The Ukrainian president also assured that he was "not afraid of losing power."
Ukraine's President Vladimir Zelensky has declared that he will not leave his country in the event of presidential elections next year, hinting that he would present his candidacy.
"In 2024, if the war continues and if there are elections, never in life I will leave my country"said the president this Wednesday in an interview with the Portuguese television channel RTP.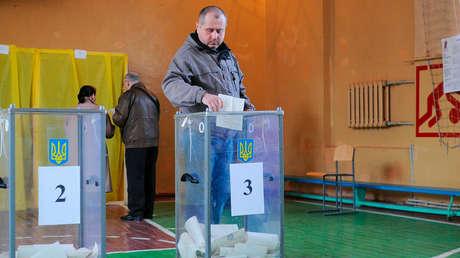 "According to the law, we cannot hold elections now. I am prepared for those changes in the law. I do not want my partners or the representatives of various parties to tell me that I am afraid of losing power. I have already said it: I'm not afraid of anything", he assured. "I have a high level of support in the population, voters know that I do not come from politics," he added.
However, Zelensky pointed out that the elections entail high expenses, so kyiv needs the support of its allies to hold the elections. "I have openly told our partners: i will not give money for the budget elections, which today is allocated to weapons," he said.
In Ukraine, the possible cancellation of the parliamentary and presidential elections has been debated for some time, especially after the parliament in July once again extended martial law for another 90 days.
Source: RT