Russian President Vladimir Putin said on Sunday that the losses of the kyiv forces since June 4 exceed 26,000 troops.
Ukrainian President Vladimir Zelensky attributes the lack of significant progress in kyiv's counteroffensive against Russian troops to the lack of ammunition and the insufficient level of preparation of their military to handle Western equipment.
"We had plans to start [la contraofensiva] in spring. But we didn't, because, frankly, we didn't have enough ammunition or weapons, nor enough brigades properly trained in these weapons, especially considering that the training missions were carried out outside of Ukraine. But, still, we started. and this is important"Zelenski stressed in an interview with journalist Fareed Zakaria, from the US network CNN, broadcast this Sunday.
Likewise, the Ukrainian president, who reiterated his arguments expressed during the Aspen security forum held on Friday, indicated that the delays in Western arms deliveries allowed the Russian Army to mine the territories for which the Ukrainian troops are trying to advance now without much success.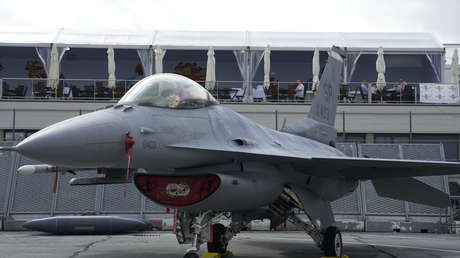 "And since we started a little later, it can be said, and it will be true shared and understood by all experts, that Russia bought time to mine all our lands and build multiple lines of defense. And, definitely, they had even more time than they needed," Zelenski argued to explain the slowness of the counteroffensive.
In this context, the Ukrainian president reassured that for his forces the priority is to minimize casualties among military personnel and technique. "Yes, I understand that it is always better that victory comes soon. This is what we also want. But the question is the price of this victory. Therefore, let's not literally throw people under tanks. Let's plan our counteroffensive as suggested by our analysts, our intelligence," he declared.
This same Sunday, Russian President Vladimir Putin said during a meeting with his Belarusian counterpart, Alexander Lukashenko, that kyiv counteroffensive "failed". In particular, he pointed out that the unrecoverable losses of the Ukrainian forces since the start of the counteroffensive on June 4, already exceed 26,000 troops.
Meanwhile, The Wall Street Journal reported that The West knew that kyiv did not have enough weapons for his counter-offensive, but hoped that the "courage and ingenuity" of the Ukrainians would make up for the shortfall. According to the newspaper, kyiv's actions "run the risk of reaching a stalemate."
Source: RT