The Ukrainian president argues that Moscow "would sell this victory to the West, to its society, to China, to Iran."
If the Ukrainian troops withdraw from the city of Artiomovsk (Bakhmut, in Ukrainian), in Donbass, kyiv would come under pressureboth from outside and inside the country, to reach some kind of peace agreement with Russia, estimated the president of Ukraine, Vladimir Zelensky, in an interview for the Associated Press published this Wednesday.
"Our society she will feel tired. Our society will push me to compromise with them [los rusos]"said the Ukrainian president, who spoke in English for most of the interview.
In this line, Zelenski questioned the estimates of some experts in the West, which affect that the city has no strategic importanceand surmised that Russian President Vladimir Putin "I would sell this victory to the Westto their society, to China, to Iran."
On the other hand, the president warned that the defeat in any part of the front, not only in Artiomovsk, would have consequences. "We cannot retrace the steps taken, because war is cake: chunks of victories. Small victories, small steps," he said.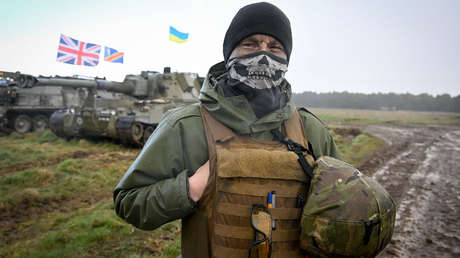 Between "symbolic" and "strategic"
The battle for Artiomovsk, which is virtually surrounded by Russian forces, which already control much of the city, has been revealed as one of the most ferocious and bloody since the beginning of the conflict between kyiv and Moscow.
At the beginning of March, the head of the Pentagon, Lloyd Austin, pointed out that Ukraine's decision to continue fighting in Artiomovsk has "more symbolic than strategic and operational value", thus influencing previous statements by President Joe Biden's Administration.
For his part, the Russian Defense Minister, Sergei Shoigu, highlighted the strategic importance of the city. "The liberation of Artiomovsk is still ongoing. This city is an important defense center for Ukrainian troops in Donbass. Its control will allow [a los militares rusos] carry out new offensive actions deep into the defense of the Armed Forces of Ukraine", he stressed.
Meanwhile, Kiev's tenacity in Artiomovsk despite high casualties is one of the sticking points between the US and Ukraine, Politico reported in the middle of this month, citing sources familiar with the matter. Thus, many US government officials express concern that kyiv is using too many troops and ammunition in Artiomovsk, which could undermine its ability to carry out a major counteroffensive in the coming weeks.
Source: RT