kyiv hopes the Israelis will supply it with an early warning system, like the one they use to prevent damage from Palestinian rocket attacks.
Ukrainian President Vladimir Zelensky told Israeli Foreign Minister Eli Cohen that Iran was a "common enemy" for both countries when he received him in Kiev on February 16. Politicians have expressed that they want to deepen cooperation against Iran in international forums, according to Cohen.
"The evil face of Iran is being revealed in Ukraine," the minister told Zelensky, referring to the alleged supply of drones by the Iranians to the Russians and their use to attack on Ukrainian soil. Both Tehran and Moscow deny supplying drones within the framework of the special military operation that the Russian side has been carrying out since February 2022, while Kiev experts say they recognize Persian-made Shahed-class unmanned aerial vehicles in some downed explosive carriers.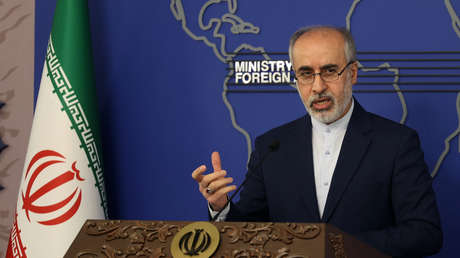 Cohen also assured that his country "supports the territorial integrity and sovereignty of Ukraine" and promised more help to Kiev, including the development of an "intelligent early warning system", similar to the one that warns Israelis of Palestinian rocket attacks. . Such a system is expected to arrive in Ukraine within 3-6 months. In addition, he addressed the eventual participation in the reconstruction of Ukraine after the armed conflict.
For his part, the Ukrainian leader referred to the State of Israel as an "important partner in the Middle East" and thanked him for the humanitarian aid provided, reports The Times of Israel.
Source: RT