The Ukrainian president commented on Donald Trump's promise to settle the conflict in one day if he is elected US president.
Ukrainian President Vladimir Zelensky has commented on statements by former US president and Republican presidential candidate Donald Trump about his ability to end the Ukrainian conflict within 24 hours if he wins the 2024 presidential election.
In an interview with ABC News, published Sunday, Zelensky noted that "the very desire to end the war is beautiful," but "it must be based on a real life experience".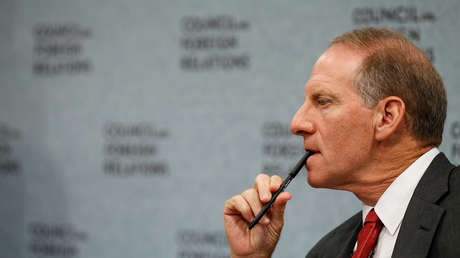 "It seems that Donald Trump he already had those 24 hours once in his time. We were at war, not a full-scale war, but we were at war. And since I suppose he had that time at his disposal, there must have been had other priorities"said the Ukrainian leader.
In this sense, he pointed out that if it were a matter of ending the conflict "at the expense of Ukraine", that is, agreeing to give up certain territories, "in this way Biden could put an end to it even in five minutes".
"But we would not agreeZelensky stressed.
The Ukrainian president also expressed his opinion about a group of US Republican politicians who oppose continuing to provide military and financial aid to kyiv. In this context, Zelensky stressed that he does not want to interfere in US internal politics, but that he cares that "bipartisan support for Ukraine is maintained".
US Congresswoman Marjorie Taylor Greene proposed at the end of last month an amendment to the proposed Defense budget for the next fiscal year, which would stop any kind of funding for Ukraine until the conflict is resolved.
Likewise, Taylor Greene revealed that he had filed an amendment to prohibit supply of F-16 fighters and US long-range missiles to kyiv. "We should promote peace, not finance war," he commented.
The Republican congresswoman also called "Nazi" to the Ukrainian Army and reproached Zelensky for speaking out against the holding of presidential elections in 2024 in his country.


Source: RT