Mikhail Podoliak suggested a regulator's evaluation of the methods used by the officially richest man in the world.
Adviser to Ukrainian President Mikhail Podoliak has accused Twitter owner Elon Musk of spreading Russian propaganda by reducing the reach of Ukrainian officials' accounts on his social network.
"Elon Musk, maybe you should stop negatively presenting the official accounts of Ukraine and of reduce your toscope by force. It's too obvious" commented Podoliak on his Twitter account.
He noted that in this way the one who is known as the richest person in the world helps "ru-propaganda, devoid of talent."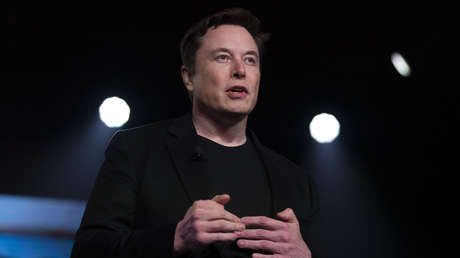 "This won't help and Twitter's reputation is dying. Maybe a regulator is needed to explain the competition rules to the owner?" he wrote.
Musk, who has helped Ukraine with thousands of satellite internet terminals from his other company starlinkhas weighed in several times on the conflict with Russia in recent months, irritating Ukrainian officials and the public.
Thus, last month he expressed alarm at alleged US plans to send Ukraine weapons with which it could attack the Crimean peninsula.
"I am totally pro-Ukrainian, but an incessant escalation is very dangerous for Ukraine and for the world," the tycoon wrote on his Twitter account, in reaction to media reports.
In October 2022, the billionaire proposed his own plan of peaceful resolution of the conflict, provoking a wave of criticism from Ukrainian Internet users.
Podoliak, known for his stinging statements, this week accused to the International Olympic Committee (IOC) to be "war promotermurder and destruction" in exchange for Russian money that buys "the olympic hypocrisy", after the body announced its intention to allow Russian athletes to compete in the 2024 Olympics under a neutral flag.
The IOC rejected the "statements defamatory", stating that "they cannot serve as a basis for any constructive discussion".


Source: RT