The earthquakes on February 6 left at least 38,044 dead in Turkey and 1,414 in Syria.
A group made up of dozens of firefighters and dogs has returned to Spain after providing help for seven days in the area affected by the earthquakes in Turkey, Europa Press reported this Friday.

Spanish lifeguards managed to get four people out of the rubble: three alive – including a father and his daughter – and the body of a deceased. They returned to the Iberian country after the local authorities told them that their help was no longer needed because there was no chance of rescuing more people alive. They will now focus on sending humanitarian aid.
The troops and the animals were honored during an act of gratitude organized on Thursday at the Palau de la Generalitat Valenciana. "You represent humanity, solidarity, conscience and professionalism beyond your daily work. We are absolutely proud of you", declared Ximo Puig, president of that autonomous community.
"You're His Last Hope"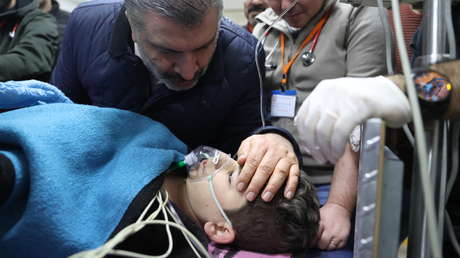 "The relatives are waiting for you at the foot of the collapsed buildings and you are their last hope so that they can rest assured that the people are dead and they can move the bodies and remove the rubble," explained Jose Barea, from the NGO Bombers pel Mon. "We were 100 percent," he added.
For his part, Teo Javaloyes, president of the aforementioned non-governmental organization, assured thatthe devastation was "brutal". "In the city of Adiyaman where we were, I think nothing will be left standing. It is difficult to get it out of your head," she lamented.
At least 38,044 people died as a result of the earthquakes registered on February 6 in southern Turkey, according to the latest official balance of the country's Agency for Catastrophes and Emergencies. The quakes also hit Syria, where they killed at least 1,414 people.
Source: RT