The Chinese president assures that Beijing firmly pursues the principle that the world is "a public good."
The president of China, Xi Jinping, delivered a speech in the framework of the business forum of the BRICS group, which takes place this Tuesday in the South African city of Johannesburg.
The president stressed that Beijing firmly pursues an independent foreign policy of peace and is committed to promoting the construction of a community with a human future.
"As a developing country and a member of the 'Global South,' China has always shared the same fate with other developing countries, firmly upholding the common interests of developing countries, and pushing to increase the representation and voice of developing countries. with emerging markets," he said.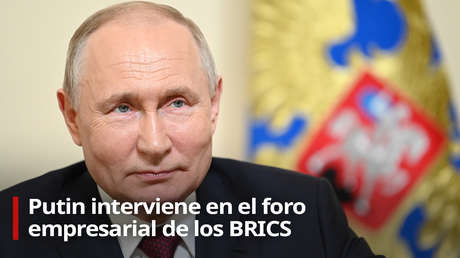 According to Xi, China has neither the hegemony gene nor the eagerness to play great powers, but "steadfastly stands on the right side of history and steadfastly pursues the principle of 'journey of the great road, the world is a public good'".
The BRICS countries will "flourish"
Similarly, the Chinese president stressed that the group rise of countries with emerging markets and developing countries, represented by the BRICS, is changing the world map. "No matter how much resistance there is, the BRICS countries, a positive, stable and good-looking force, will flourish," he noted.
"More than 20 countries are knocking on the door of the BRICS, and China sincerely welcomes all of them to join this cooperation mechanism," he said.
The 15th BRICS Summit takes place from August 22 to 24 in South Africa.
Source: RT