The filmmaker told how the accusation of sexual abuse made by his adopted daughter, Dylan Farrow, affected his work.
The American film director Woody Allen criticized the culture of cancellation for the complaint of sexual abuse against him made by his adopted daughter Dylan Farrow and although he revealed that it does not affect him in his work, he did admit that the way of presenting his films has suffered a "big change".
Within the framework of the Venice International Film Festival, where he is promoting his latest film, 'Luck of Luck', the filmmaker gave an interview to Variety last Sunday, in which when asked if he feels "canceled" he responded: " I do not think about that. I don't know what it means to be cancelled. I know that over the years everything has been the same for me. I make my movies. "What has changed is the presentation of the films."
"I think any movement where there is a real benefit, where there is something positive, let's say for women, is a good thing. When he gets stupid, he's stupid," said Allen, who at the same time added: "I read cases where it is very beneficial, where the situation has been very beneficial for women and that is good. When I read some cases in a story in the newspaper where it is silly, then it is nonsense."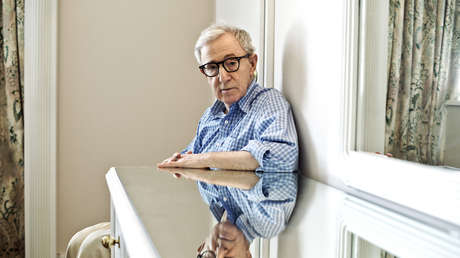 In the same sense, he explained that a "nuisance" is when "it is not really a feminist issue or injustice towards women", but "when it is too extreme to try to make it a problem when, in fact, most people wouldn't consider it any kind of offensive situation."
The complaint
Dylan, whom he had adopted with Mia Farrow, shared an open letter in 2014 in which he detailed the alleged sexual abuse to which Allen subjected her in 1992, when she was 7 years. According to her, her stepfather took her to an attic of her home and subdued her there.
However, Allen always rejected the accusations. "My reaction has always been the same," he said, recalling that the case was in the hands of "two main investigative bodies" and "both, after long and detailed investigations, concluded that "There was no merit to these charges."
"I don't know what you can do other than investigate it, which they did so meticulously," the filmmaker continued, adding, "They talked to everyone interested and came to the exact same conclusion." "There was nothing like that," he concluded.
On the other hand, during the interview Allen suggested that at 87 years old he is near retirement, So 'Blow of Luck', his 50th film, could be one of his last projects, recognizing the problems he has in the US to obtain financing for his work.
Source: RT