This is not the first time that one of the Smiths has opened up on the subject. Her mother, Jada Pinkett, revealed in 2021 that psilocybin helped her overcome a "crippling depression."
Rapper and actor Jaden Smith recently spoke about his relationship with psychedelic drugs and revealed that his mother, Jada Pinkett Smith, was the one who introduced the family to the use of these substances, according to the USA Today newspaper.
"I think it was my mother, actually, the first to take that step in the family. For a long, long time, just her [empleaba psicotropicos]. Then, over time, that evolved and everyone discovered them in their own way," the celebrity told the Psychedelic Science conference, held last week in Denver (USA).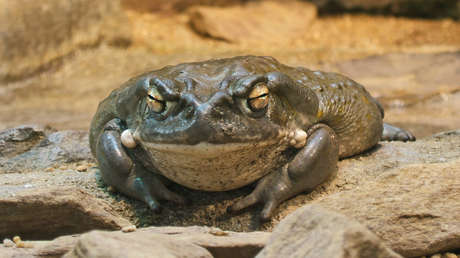 During the event, dedicated to the science, culture and politics around these drugs, Jaden assured that his consumption had helped him improve his relationship with his loved ones and to develop a strong sense of understanding and compassion towards his brothers. "Brothers can argue so much and fight so much, and God knows my brothers and I have done that a lot in the past. But the level of love and empathy that I can feel for them within the experiences [psicodelicas] and away from them it's been something deep and beautiful," he said.
The psychoactives have allowed them to face situations differently and deal more easily with disagreements. They help us to the extent that they open our minds to "get out of the old ways of thinking that have gotten us into a lot of these discussions" and free up space to work on the issues until they "completely disappear," the artist explained.
Jaden, son of Hollywood star Will Smith, stressed that these experiences not only fueled his empathy for people, but also for the environment. Psychedelics increased your ability to access a "deeper layer of connection with nature", an understanding that inspired him to convey the power of using medicinal plants. This, in addition to becoming deeply transformative on a personal level, could lead to a global shift towards sustainability and environmental awareness, says the ecologist.
In addition to crediting psychedelics for inspiring his philanthropic efforts and cultivating his creativity, he mentioned the importance of seeking safe spaces when used recreationally, emphasizing that the physical and social environment during these experiences is very important.
This is not the first time that one of the Smiths has opened up on the subject. Jaden has addressed her relationship with mushrooms and medicinal plants in recent years. In 2021, Jada revealed that the psilocybin (compound responsible for the psychoactive effect of certain edible mushrooms) helped her overcome a "crippling depression." That same year, Will Smith briefly mentioned in an interview that he had tasted a "taste of freedom" after participating in more than a dozen ceremonies of ayahuasca (indigenous drink in traditional Latin American medicine).
If you liked it, share it with your friends!
Source: RT