The company in charge, Mitsubishi Heavy Industries, developed "the wrong plane for the wrong markets at the wrong time," says an expert.
The Japanese SpaceJet aviation project, started 15 years ago and aimed at competing with Boeing and Airbus, "did not confirm sufficient business viability"admitted on Tuesday the company Mitsubishi Heavy Industries, which was carrying out the project.
The cancellation of this government-backed airliner project was due to a lack of know-how and technological problems, and represents "a terrible blow to the prestige of Japan's high-tech industries"say the experts consulted by the South China Morning Post.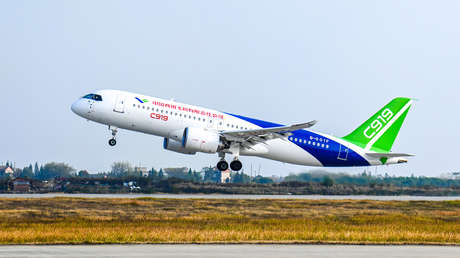 From the company they affirmed that it was difficult for SpaceJet to obtain "the necessary understanding and cooperation from global partners", as well as "more extensive financing".
Mitsubishi Heavy Industries had initial plans to produce the first aircraft in 2013, but was forced to postpone them six times. In 2020, the company and its partners they fired 95% of the staff who worked on the project. At that time, SpaceJet had spent a trillion yen, about $7.6 billion.
Aviation analyst Geoff Tudor found that industry insiders were not surprised by SpaceJet's cancellation. "They've only had one of the test planes for the last couple of years, and it was obvious that the story was going to come to an end," Tudor said.
"Although Mitsubishi makes parts for planes for other companies such as Boeing, it does not have direct experience designing a whole plane," the analyst explained. Thus, the company was developing "the wrong plane for the wrong markets at the wrong time." "At first it seemed like a dream in which everything was possible, but it turned into a nightmare"concluded Tudor.
If you found it interesting, share it with your friends!
Source: RT