"Certain customs emerged in the general debate, including the custom of the order of the first speakers," says the international organization.
The president of Brazil, Jair Bolsonaro, will open this Tuesday the debate of the 77th Ordinary Period of Sessions of the General Assembly of the United Nations (UN), in New York. By tradition, the Latin American giant has inaugurated this act since 1955.
After attending the funeral of Queen Elizabeth II in London, Bolsonaro traveled to New York with his wife, Michelle, on Monday afternoon. His address this year will be the far-right's fourth at the UN, and they have always been marked by his environmental stances, especially on the Amazon. In 2020, for the first time in history, the meeting was held virtually due to the coronavirus pandemic.
In Brazil, the intervention in 1947 of the Brazilian diplomat Osvaldo Aranha, who was the first speaker of the second session of the assembly, is especially remembered. Some Brazilian newspapers relate Aranha's speech to this tradition.
The UN explains that Brazil is the first to speak because at the beginning of the organization nobody wanted to inaugurate the act and this country always ended up offering itself as a volunteer.
"Certain Customs"
From there, the international organization decided that Brazil would be in charge of the opening speech since 1955. On its website, the organization specifies that over time "certain customs arose in the general debate, including the custom of the order of the first speakers."
The same scheme is always followed: the UN secretary general begins, then the president of the General Assembly, followed by the president of Brazil and the US, as the host country.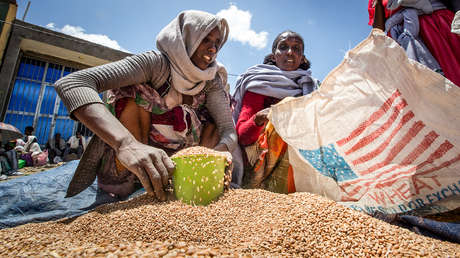 The rest of the nations follow criteria such as geography, the order in which the intervention request was registered and other considerations such as, for example, if the person who takes the microphone is a head of state, a minister or an ambassador.
In the last 67 years, this order was altered twice: in 1983 and 1984, when the then US president, Ronald Reagan, inaugurated the act.
This tradition allowed in 2011 that the former Brazilian president Dilma Rousseff was the first woman in history to open the meeting. "It is the voice of democracy and equality present in this platform that has the commitment to be the most representative in the world. I share this emotion with more than half of the inhabitants of the planet. I am convinced that this will be the century of women," he said then.
The assembly – made up of 193 member states – is the main body of the UN for the deliberation of international issues, the adoption of policies and representation.
If you liked it, share it with your friends!
Source: RT