Weather forecasts indicate that in some parts of the Slavic country temperatures will drop to minus 20 degrees Celsius.
Dr. Hans Henri Kluge, regional director of the World Health Organization (WHO) for Europe, has warned that millions of Ukrainians could migrate this winter, as he declared during a Press conference held this Monday in kyiv.

The official indicated that, due to the consequences of the current situation in the Slavic country, ten million people they find each other Without eleectricitywhile hundreds of thousands of buildings—including private homes, schools, and hospitals—have no gas supply.
He also explained that weather forecasts suggest that in some parts of the nation temperatures will drop to 20 degrees Celsius below zero, so "this winter will be about survival."
"We expect two to three million more people to leave their homes in search of warmth and safety," Kluge said. "They will face unique health challenges, including respiratory infections such as covid-19, pneumonia and influenza, and the serious risk of diphtheria and measles in undervaccinated populations," he added.
Mental health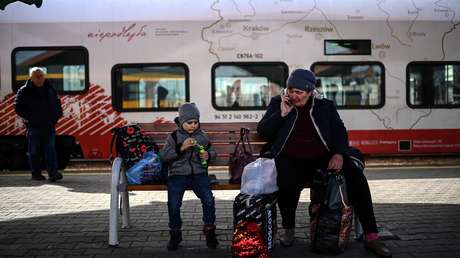 On the other hand, the doctor explained that the conflict is taking its toll on the mental health of the population, since some ten million people are at risk of suffering from mental disorders such as acute stress, anxiety, depression and post-traumatic stress disorder.
"We are helping the Ukrainian healthcare system prepare for winter," he continued. "This includes emergency repairs to health facilities and heating infrastructure, as well as power maintenance," he concluded.
According to data from the UN Refugee Agency (UNHCR), since the start of the Russian operation, a total of 4,697,154 Ukrainians have been registered in different temporary protection schemes, through which they are granted residence, education and rights to work. Of these, 1,489,155 are in Poland, 99,843 in Slovakia, 80,838 in Romania and 31,290 in Hungary.


Source: RT