This is an unusual astronomical phenomenon that will allow us to see between 60 and 200 fireballs per hour crossing the Earth's atmosphere.
The beginning of 2023 will bring us the Quadrantids meteor shower, an unusual astronomical phenomenon that will peak between January 2 and 3.
During the peak, viewers can expect an average of 60 to 200 meteors per hour streaking through Earth's atmosphere at a speed of 41 kilometers per second, NASA reported. Most meteor showers have a two-day peak, but the Quadrantid meteor shower will only last a few hours due to the thin stream of particles in the shower and the fact that Earth crosses the stream at a perpendicular angle.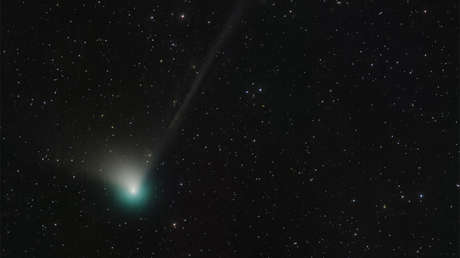 This phenomenon, which lasts from December 26 to January 16, is known for producing spectacular fireball-shaped meteorites that break off from the tail of asteroid 2003 EH1. These are longer and brighter than typical space rocks because they originate from larger pieces of debris.
To better see this brief but intense spectacle, NASA recommends being patient and looking for a place well away from the city lights, with few obstacles to view, during the night of January 2 or before dawn on January 3. It is necessary to lie on your back with your feet to the northeast and look up, observing as much of the sky as possible. In less than 30 minutes in the dark, your eyes will adjust and you will be able to see the meteors.
The phenomenon can be seen from any latitude north of 51 degrees south, but it will be best seen in the northern hemisphere.
If you liked it, share it with your friends!
Source: RT