The new training program will take effect in 2024 and will be part of the extension of the mandatory military service from 4 to 12 months.
Taiwanese recruits are to be trained to use missile systems and drones, the South China Morning Post (SCMP) reports on Saturday.
The new military training program, which will replace traditional bayonet training, will come into force in 2024 and will focus on recruits acquiring modern close-range combat capabilities. In addition, it will be part of the extension of the mandatory military service from 4 to 12 months, announced this Tuesday.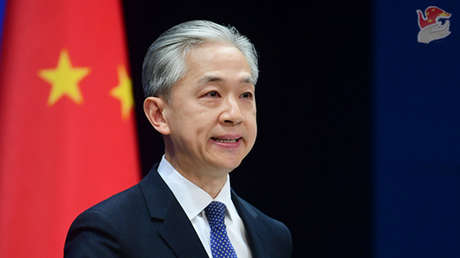 "For example, they will need to undergo hand-to-hand combat training and learn how to fire Stinger and Javelin missiles, Kestrel anti-armor rockets and operate unmanned aerial vehicles, as well as other new weapons," Taiwan's leader Tsai Ing-wen said.
In addition, the island's vice defense minister, Po Horng-huei, explained that the 52 weeks of military service will include 8 weeks of camp training, 7 weeks of specialized training and 13 weeks of training in field units.
Po specified that the recruits will complement the volunteer forces and collaborate with the civil defense made up of police, reservists and security personnel. Its basic functions will be the defense of the homeland, the surveillance of military posts and key infrastructure. Basically, they will fulfill a role of aid in catastrophes, in times of peace, and support for the Army, in times of war, while the defense of the island, its airspace and surrounding waters will be the obligation of the Armed Forces, whose backbone are voluntary forces, Po said.
Taiwanese analysts believe that the reform of the military system on the island will strengthen its defense capabilities. However, they point to problems such as the lack of capacity for training, especially with regard to the provision of infrastructure and qualified officers.
Meanwhile, Chinese Foreign Ministry spokesman Wang Wenbin said "the majority of Taiwanese are aware of what is right and will not be used as cannon fodder by separatist forces."
Source: RT