This Monday, the UN Security Council failed to adopt a draft resolution to launch an international investigation into the attacks on gas pipelines.
The spokeswoman for the Chinese Foreign Ministry, Mao Ning, declared this Wednesday at a press conference that Beijing advocates holding those behind the attacks on the Nord Stream gas pipelines accountable, while regretting the non-approval by the Council of UN Security of a draft resolution calling for an international investigation.
"The draft resolution proposed by Russia offers important options to discover the truthbut the Security Council was unable to reach an agreement on the matter and China expresses its regret", stressed the spokeswoman. In this sense, she reiterated that it is necessary to carry out an "impartial, transparent and independent" investigation into the acts of sabotage .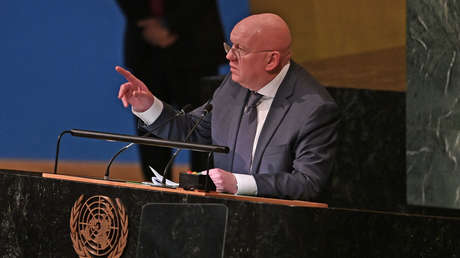 In parallel, Mao reproached the US for insisting on carrying out "the so-called 'investigations' on other developing countries", while "cover up" information about the explosions in the Baltic Sea.
"It's a double standard. What is the US afraid of? We hope that the relevant investigations move forward so that the world can find out what really happened and bring the culprits to justice," the spokesperson said.
Russia, China and Brazil supported the draft resolution, while the remaining 12 nations on the Council abstained. Had the document been adopted, the UN Secretary General would have had to set up a commission to carry out an investigation and identify the authors, sponsors and accomplices of the acts of sabotage.
Until now, no one has claimed authorship of the explosions that caused gas pipeline leaks. Several western media published articles suggesting that a pro-ukrainian group was responsible.
The aforementioned reports were published weeks after the investigation by prominent American reporter Seymour Hersh was released, which revealed that the White House was behind the attack. In his article, the journalist indicated that US Navy divers placed explosives under the Nord Stream gas pipelines in June 2022 under the cover of NATO's BALTOPS 22 exercises.
Source: RT