The measure, published this Tuesday in the Official Gazette, offers reductions based on social and environmental criteria and national production of its components.
The president of Brazil, Luiz Inacio Lula da Silva, launched on Tuesday the 'popular car' program to lower the price of new vehicles by up to 11% for four months and stimulate the depressed production in the South American country.
The measure, which was published this Tuesday in the Official Gazette, contemplates a scale of reductions based on social criteria, so that The most disadvantaged can acquire vehicles with energy efficiency and density of components produced in Brazil.
The program can only be applied to vehicles of up to 120,000 reais (about 25,000 dollars) and contemplates discounts of between 2,000 and 8,000 reais (400 dollars and 1,600 dollars). And it also supposes reductions for the purchase of new trucks, coaches and vans.
"Who wins the 8,000 reais discount? First: the access car, the social criteria, that car of 68,000 or 69,000 reais, cheaper; second, environmental, the car that pollutes less, emits fewer particles and carbon; and density industry", explained the Vice President of Brazil, Geraldo Alckmin.
The program will suppose a cost of about 300 million dollars for the coffers of the state, through tax credits to the manufacturers.
high interest rates
Lula's government resorted to this measure given the delicate situation of the powerful Brazilian automotive industry, hit by inflation, which reduces purchasing power for buyers. In the same way, it seeks to deal with the high interest rates that they restrict investments and make credit more expensive for individuals.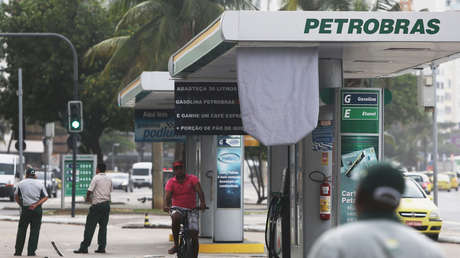 The sale of vehicles registered its worst month of May since 2016, with a drop of 10.3% in relation to the month of April. Part of that debacle may also be due to the fact that some buyers decided to wait in anticipation of the launch of the program, which the government had been announcing for weeks.
"We hope that in a few months interest rates will fall and credit will become more accessible," Alckmin said.
Source: RT