The German chancellor began a four-day visit to Argentina, Chile and Brazil.
Olaf Scholz began his first trip to South America as German chancellor this Saturday, with the aim of finding new partners in the region. In his four-day program are Argentina, Chile and Brazil.
Scholz is accompanied by an economic delegation. German media report that the region is of particular interest to Berlin because of its raw material depositssuch as iron, copper, zinc, lead and, above all, lithium.
Another theme of the visit will be the free trade agreement between the European Union and the Mercosur countries, whose members are, among others, Brazil and Argentina. The agreement was reached in 2019, but has not yet been ratified.
Meanwhile, AFP reports that the foreign minister will use the trip to promote Berlin's position on the conflict in Ukraine.
Potential for diversification of economic relations
Scholz's journey begins with a visit to Argentina, where he will meet with President Alberto Fernandez. Argentina has large resources of lithium, which is used in the production of batteries. It is reported that, under these conditions, Berlin hopes to provide technical assistance to Buenos Aires to modernize the industry and, ultimately, guarantee the supply of this metal to Germany.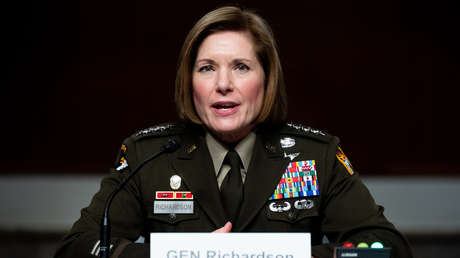 Chiliwhich is the chancellor's second destination, also has large lithium reserves.
The trip will end with a view of Brazil, where Scholz will hold a meeting with President Luiz Inacio Lula da Silva. It is reported that the foreign minister will use this meeting to speed up the ratification of the Mercosur-EU agreement.
Scholz's visit comes as Berlin tries to reduce its dependence on Russia for energy and on China for mineral resources. "These three countries are all interesting partners for diversifying our economic relations generally, but also our sources of raw materials," a German government official was quoted as saying by Reuters.
Source: RT