The former prime minister faces dozens of charges and this Saturday appeared before the Islamabad High Court, amid riots abroad.
Pakistan is facing a "perfect storm", as the country's foreign minister, Bilawal Bhutto Zardari, described the situation, due to the political, security and economic crisis it is going through simultaneously. And in the midst of it all, the fight of the former prime minister of the nation Imran Khan, who faces dozens of criminal charges and demands the advancement of the elections, is added.
Khan was ousted in April 2022 after a successful motion of no confidence in Parliamentand since then it has been charged with 85 countsincluding corruption, terrorism, contempt of court, riots, and even blasphemy.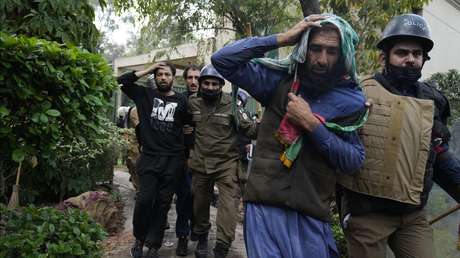 On March 7, the Islamabad High Court issued an arrest warrant against him, but it was not carried out. Subsequently, the court summoned the politician to appear on March 13 and the former leader did not appear, alluding threats against his life. The court then issued another warrant for his arrest without the possibility of bail, which earlier this week triggered the violence in the city of Lahore. When police tried to arrest him, he confronted hundreds of Khan supporters near his home.
Finally, Imran Khan appeared this Saturday before the High Court of Islamabad, which canceled his arrest warrant. During the appearance, there were strong clashes outside between law enforcement and supporters of the former prime minister.
The Army and politics
Traditionally, the Army pulls the strings of Pakistani politics and Khan was ousted amid disputes with the military leadership. The current government's strategy, with the support of the armed forces, has been to involve him in multiple judicial cases, in an attempt to seek that a court convict him and disqualified from holding public office. But the strategy is not paying off, The Indian Express reports.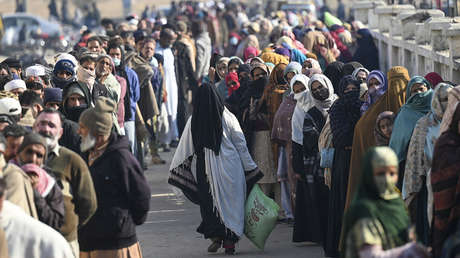 The popularity of the former head of government has only grown, while the ruling Pakistan Democratic Movement (PDM) coalition has lost steam, due to the harsh economic measures applied. After assuring this week that the country is in the eye of "a perfect storm", the Pakistani Foreign Minister regretted that the political parties cannot sit down to talk to try to deal with the national security threat facing the nation due to the increasing terrorist attacks, as well as the precarious economic situation.
Kham demands the advancement of the elections, which are scheduled for October. Most likely the former prime minister returns to powerbut any unconstitutional action by the Army and the PMD to postpone the elections or manipulate their results would only pave the way for a much bigger crisisforesees the regional environment.
Source: RT