The calamity took place in the Grand Canyon last October.
The US government has declared a federal emergency for the Indian tribe havasupai that lives mainly in the territory of the Grand Canyon of Colorado, in Arizona, in order to provide government assistance in the face of damage from the floods which occurred in October 2022.
Thus, on December 31, President Joe Biden approved the measure, ordering that federal aid be provided for response and recovery efforts in affected areas.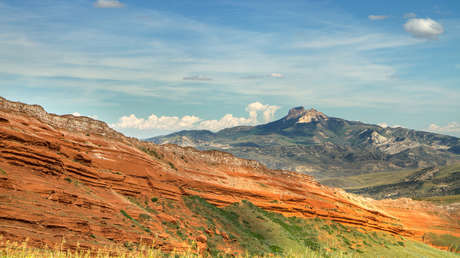 Funding will be available to the tribe and certain private non-profit organizations."on a shared cost basis for emergency works and the repair or replacement of flood-damaged facilities," explains the White House.
The floods "destroyed several bridges and trails that are necessary not only for tourists, but also for the daily movement of goods and services to the supai village", located inside the canyon in northern Arizona, says the website of the tribe.
Currently, the reserve is preparing for its first tourist seasonwhich starts next February 1, after the closures imposed in March 2020 due to the pandemic from covid-19.
To enter the area, tourists need to apply for permits beforehand. The tribe notes that despite the destruction caused by the floods, including downed trees, visitors will be able to see flourishing plants, area wildlife and new streams from the waterfalls.
Last month, the tribe, whose name translates as 'the people of turquoise waters', denounced activities at a uranium near the Grand Canyon area where the water that passes through the reservoir originates.
Source: RT